Running a successful salon requires exceptional technical skills and strong management skills. Whether you're just starting as a salon owner or looking to improve your existing business, specific management skills are essential to master.
In this article, we will outline seven essential management skills that successful salon owners should possess to effectively manage their business, staff, and clients – whether you are managing a hair salon, nail salon, or any other type of beauty salon.
By honing these skills, you can ensure that your salon is profitable and a thriving, well-managed business that provides top-notch service to your clients.
1- Employee management is the foundation of a successful salon business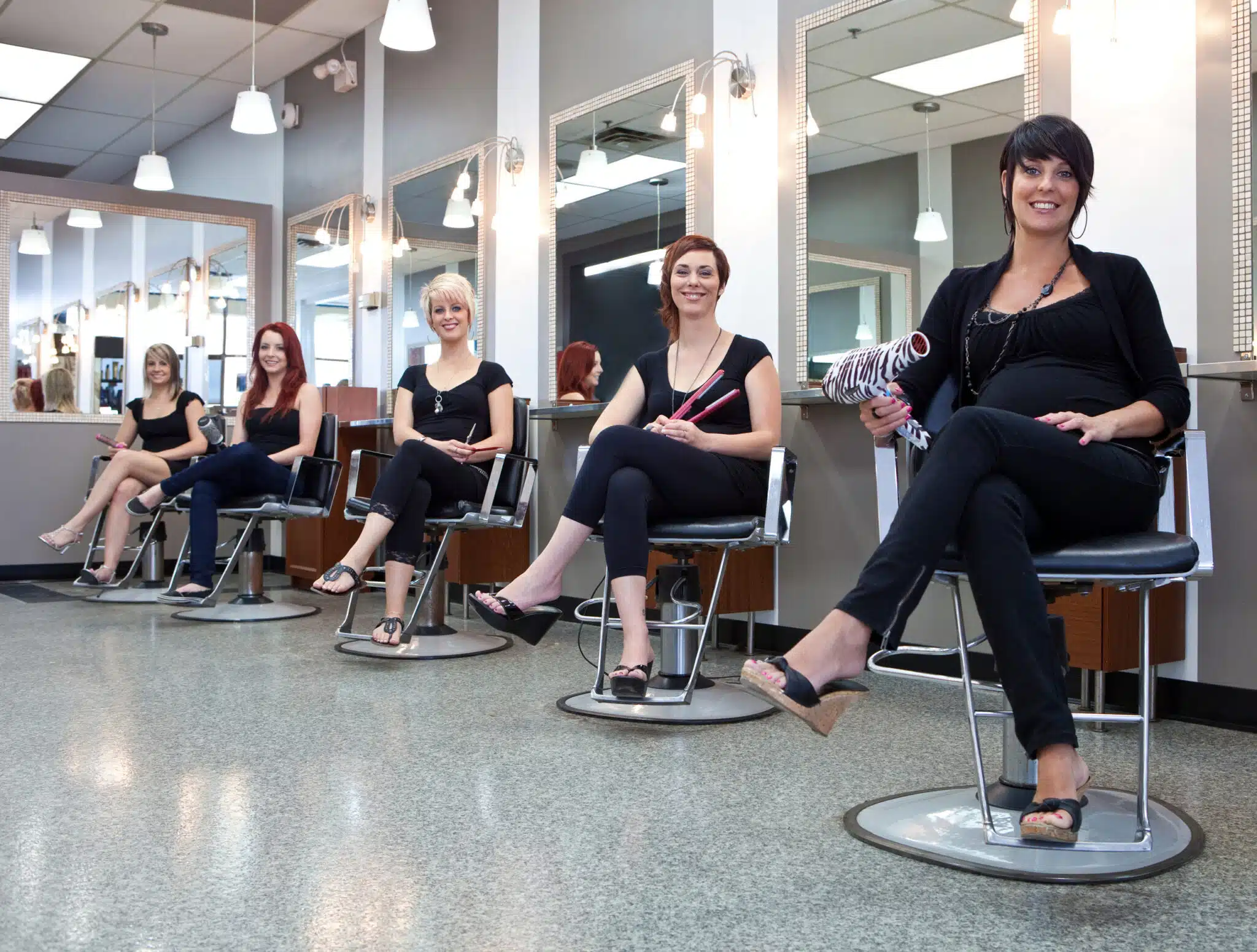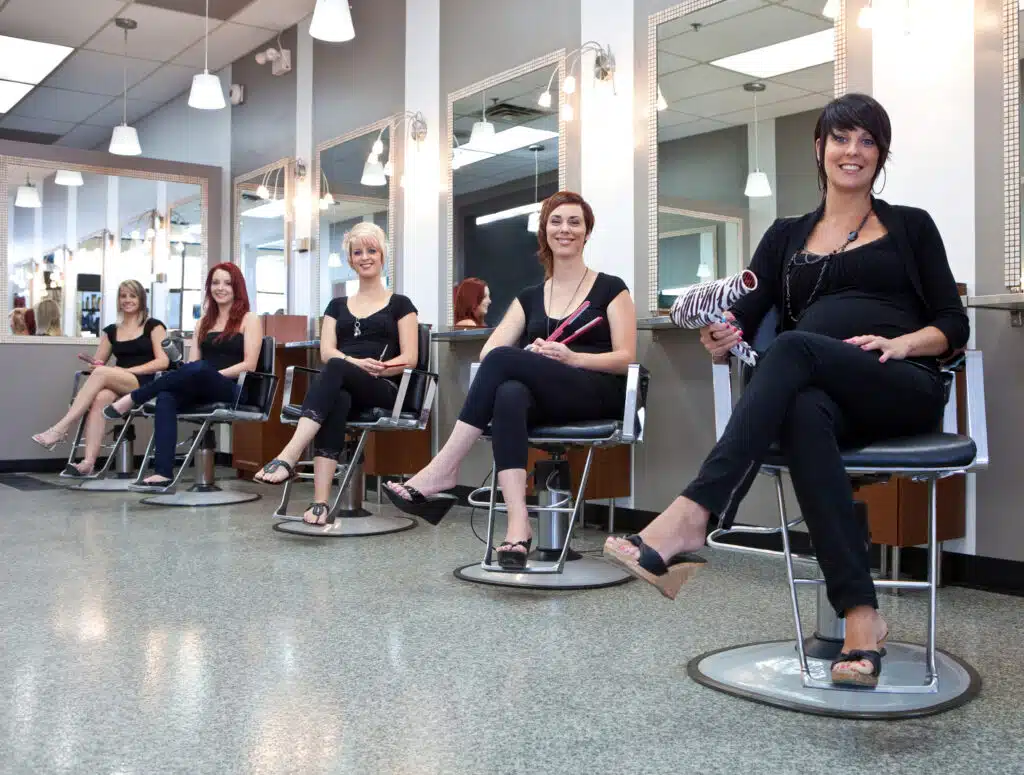 As a salon owner, effectively managing your staff is crucial for a successful business. Your team is the backbone of your salon, and it's vital to build a robust and cohesive staff committed to providing excellent service to your clients.
Effective employee management involves several key elements.
It all starts with hiring great new employees.
A successful employee management approach starts with a great hiring process. Conducting an excellent hiring process is a salon management skill that will forever benefit your beauty business.
Defining your ideal candidate will help you identify the right individuals to interview and make hiring more efficient. Also, post your job openings in the right places, including industry-specific job boards, social media platforms, or even local newspapers.
Screen candidates carefully by reviewing resumes, conducting phone interviews, and checking references. Then conduct motivating interviews to understand their personality, skills better, and overall fit for your salon. You should also test their skills and have candidates perform a haircut or color service to assess their technical abilities.
Finally, offer competitive compensation to attract and retain top talent. Follow your budget and deliver a benefits package on par with the market.
Track performance and give feedback.
Tracking performance and giving feedback is essential to managing a successful salon business. By monitoring performance and providing regular feedback, you can identify areas for improvement, recognize achievements, and help your team members reach their full potential. Tracking your team also supports them in staying motivated and with a sense of purpose and belonging.
You should also set precise dates, outcomes, and expectations from performance reviews. Ask yourself: "What am I trying to achieve from this meeting as a salon business owner?" You can use these meetings to outline and explain the opportunities for growth and development at your salon.
Train employees like you would train yourself.
Although successful businesses have already realized the benefits of training their staff, it is common to come across others who still fear investing in an employee who might leave their job.
First, understand that any successful small business aims to grow and nurture its team as it would with its new salon. However, strengthening your staff so that they can provide new and better services can only benefit you in the long haul.
Second, not all salon business employee training management should be geared towards technical service-oriented training. Although it is a must to have your team able to perform the trendiest and best beauty services and procedures, other forms of exercise are essential. For admin employees, courses that support them in learning how to stay organized, managing daily operations, and marketing tips can go a long way.
Additionally, if you want to learn more about managing a successful hiring process for your beauty salon, check out this guide on how to hire employees for your small business, where we delve into the topic in much more detail.
2- Appointment scheduling management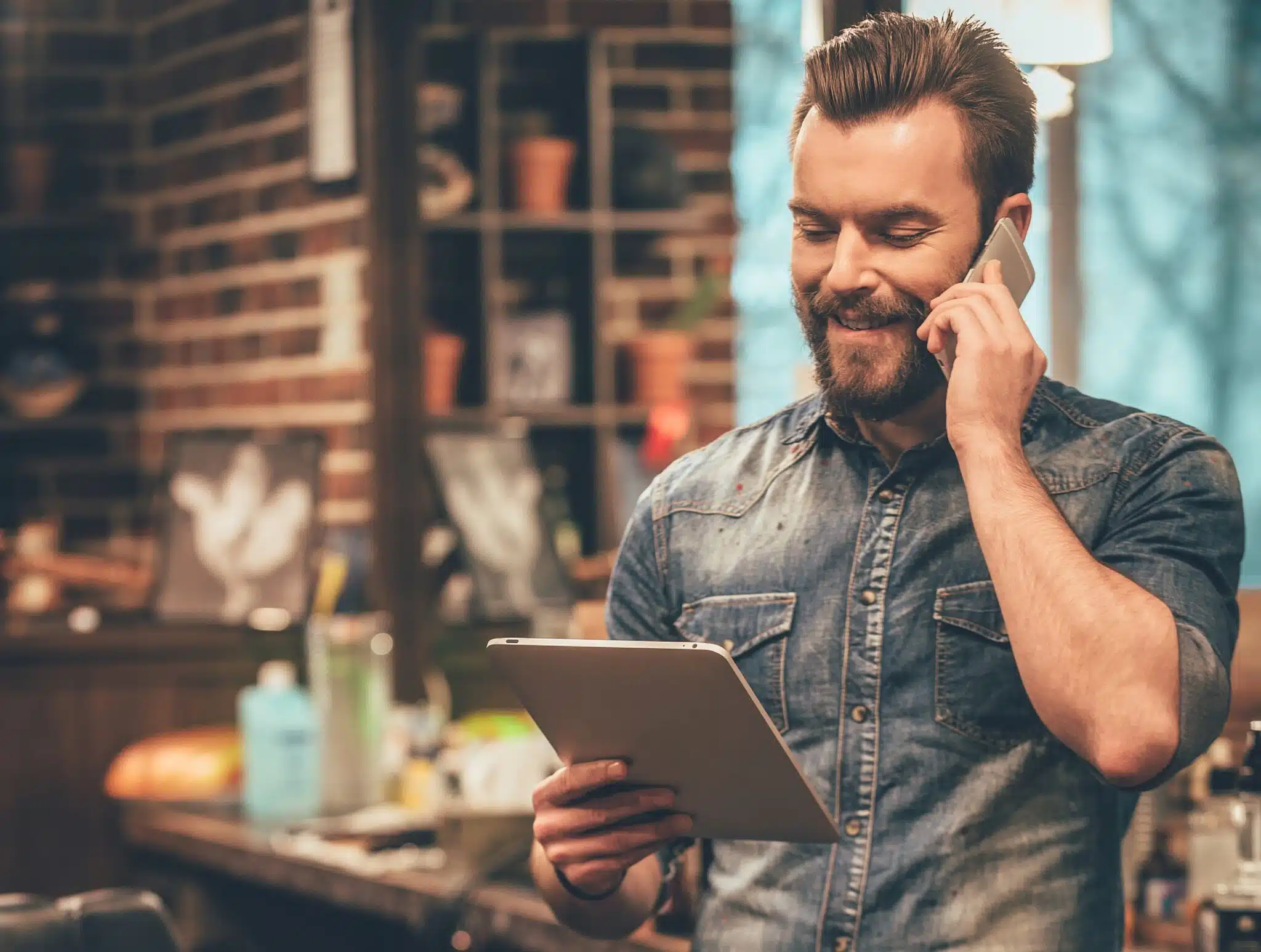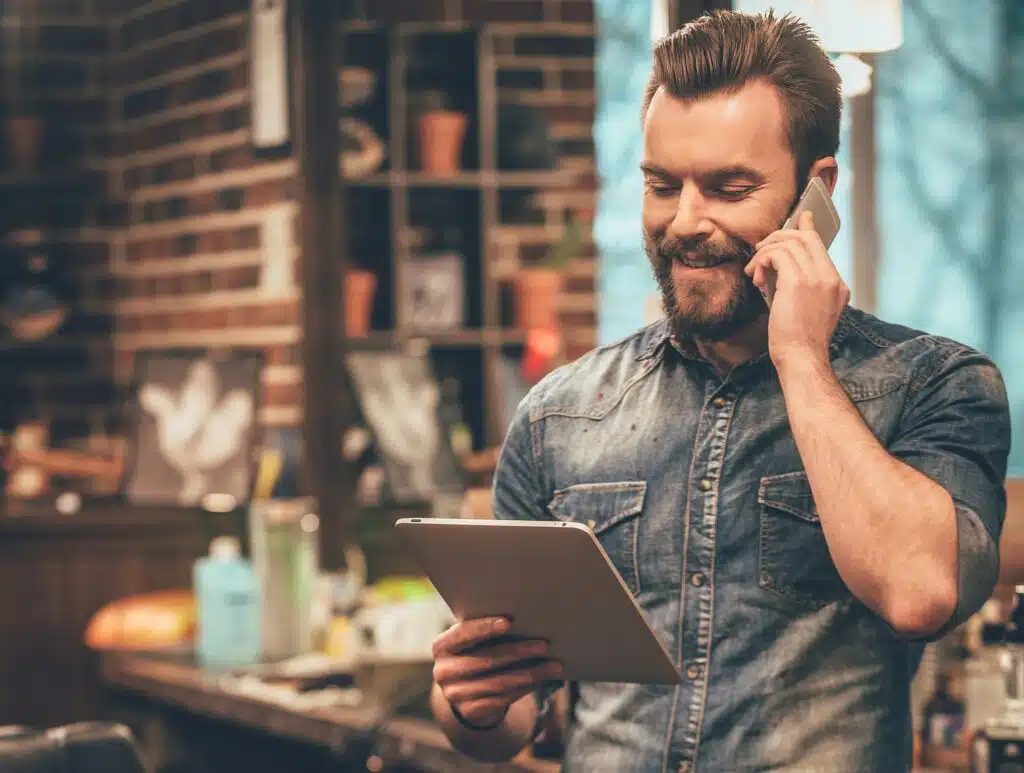 Managing a beauty industry business can be complex and challenging – especially so for salon owners. There are a plethora of topics to learn, trends to catch up with and many small moving parts.
On the other hand, if we were to dissect how local businesses work, we would notice that there are two main key components in managing a successful beauty salon. You can run a thought exercise and think of your own salon's tasks: getting new customers, managing multiple locations, creating new marketing initiatives, tending to loyal customers, and so on.
We can divide all the tasks listed above into (1) receiving clients and (2) providing services). One of the main tasks related to receiving clients is having an effective appointment scheduling system in place. A big no-brainer is to upgrade your appointment scheduling management tasks by signing up for an online booking system for salons, such as Appointible.
With online booking software, salon managers save time by automating their appointment scheduling duties, such as taking appointments, sending reminders, and managing staff schedules.
Moreover, a booking system for salon owners is critical to your salon's success, as it allows you to get new clients even during non-working hours. It also avoids human-prone mistakes, such as double bookings or getting an employee booked during non-working hours.
3- Managing salon business finances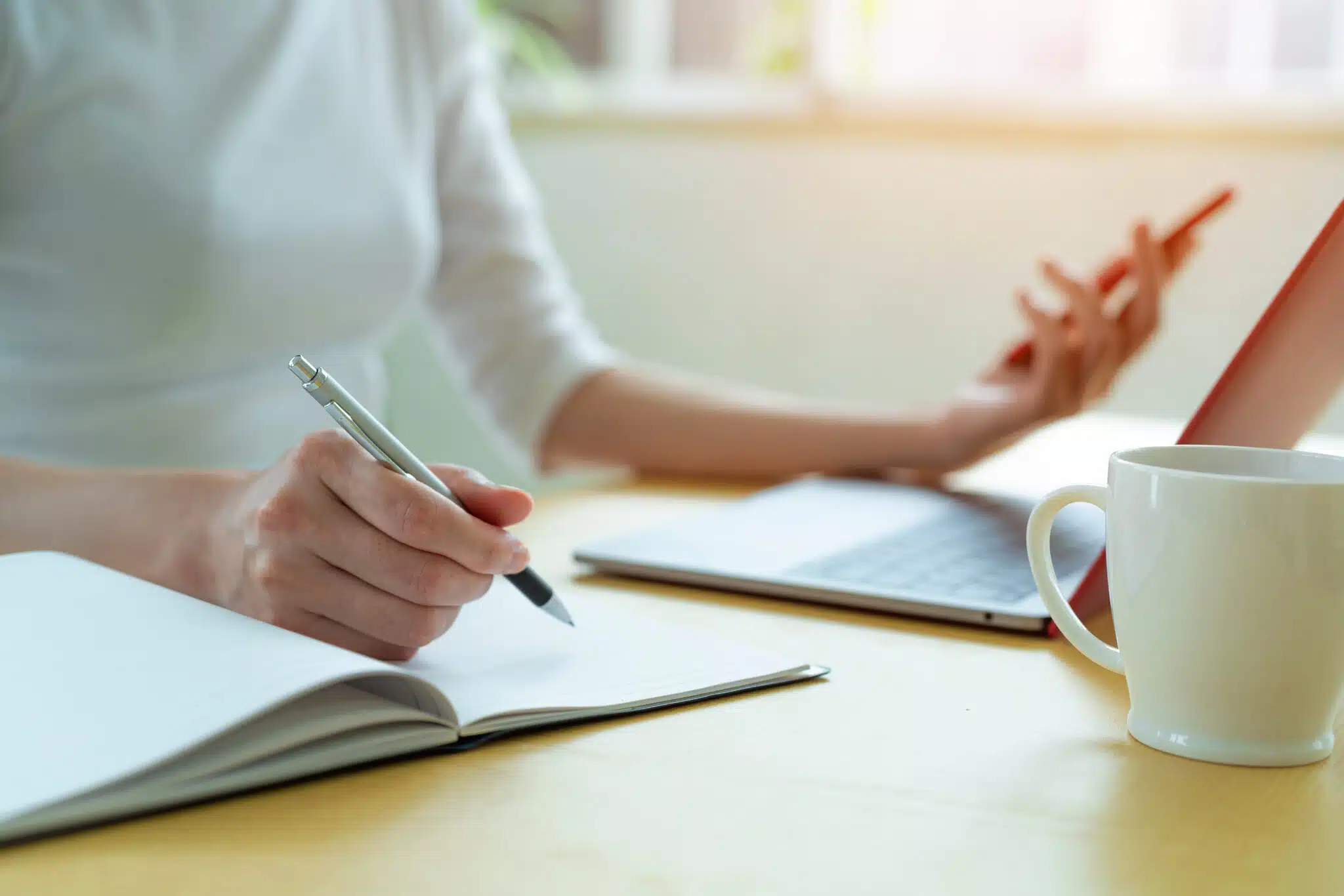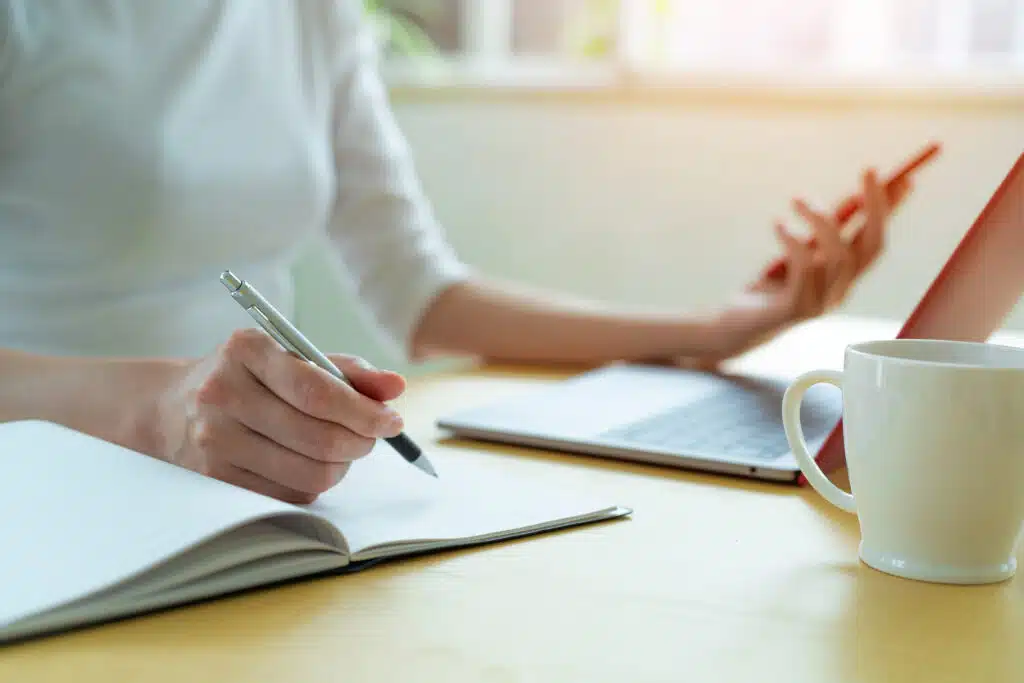 This is a management skill for salon owners that any other business benefits from effectively managing finances.
First, beauty salons need to keep detailed financial records. This may include tracking revenue, expenses, payroll, and inventory. By maintaining accurate records, you can identify areas for improvement and make data-driven decisions about the future of your business. QuickBooks and Xero are examples of tools you can use to track finances.
In addition to tracking financial data, creating a budget and regularly reviewing your financial statements is essential. This can help you stay on top of your finances and make adjustments as needed to ensure that you're meeting your financial goals.
Another key aspect of managing salon business finances is managing cash flow. This means ensuring that you have enough cash on hand to cover expenses and investments while also avoiding excess cash that's sitting idle. By monitoring cash flow and making adjustments as needed, you can ensure that your business has the financial resources it needs to thrive.
Finally, it's important to work with a financial advisor or accountant who can offer guidance and support in managing your finances. A professional can help you navigate complex financial issues, provide advice on state and federal taxes, and help you make informed decisions about the future of your business.
4- Marketing your salon
Marketing management is a key ingredient for successful salon owners to get new and retain existing clients. This is why marketing is a vital part of any successful business plan. Since marketing is a vital cornerstone of all small businesses, let's divide this topic further:
Share your work.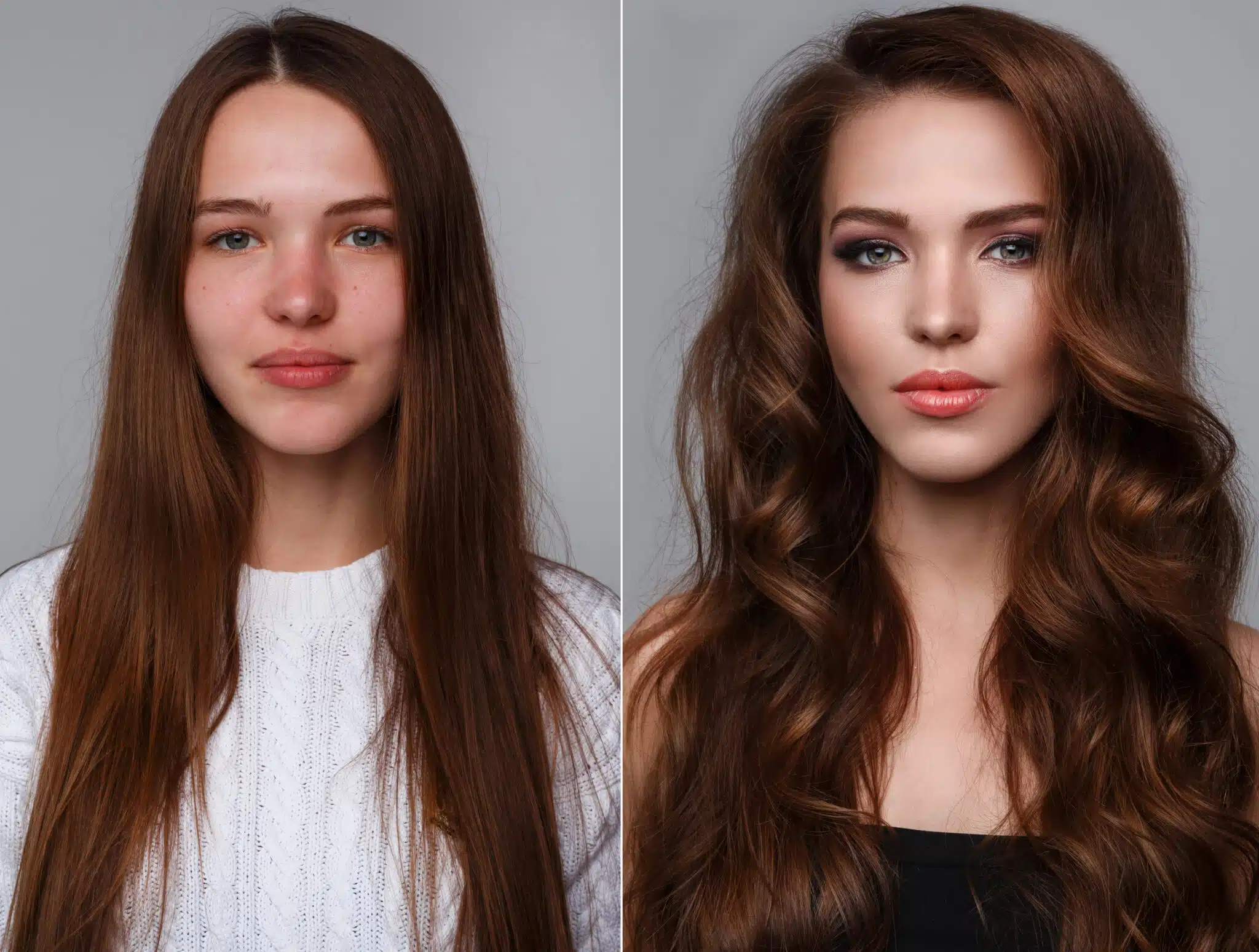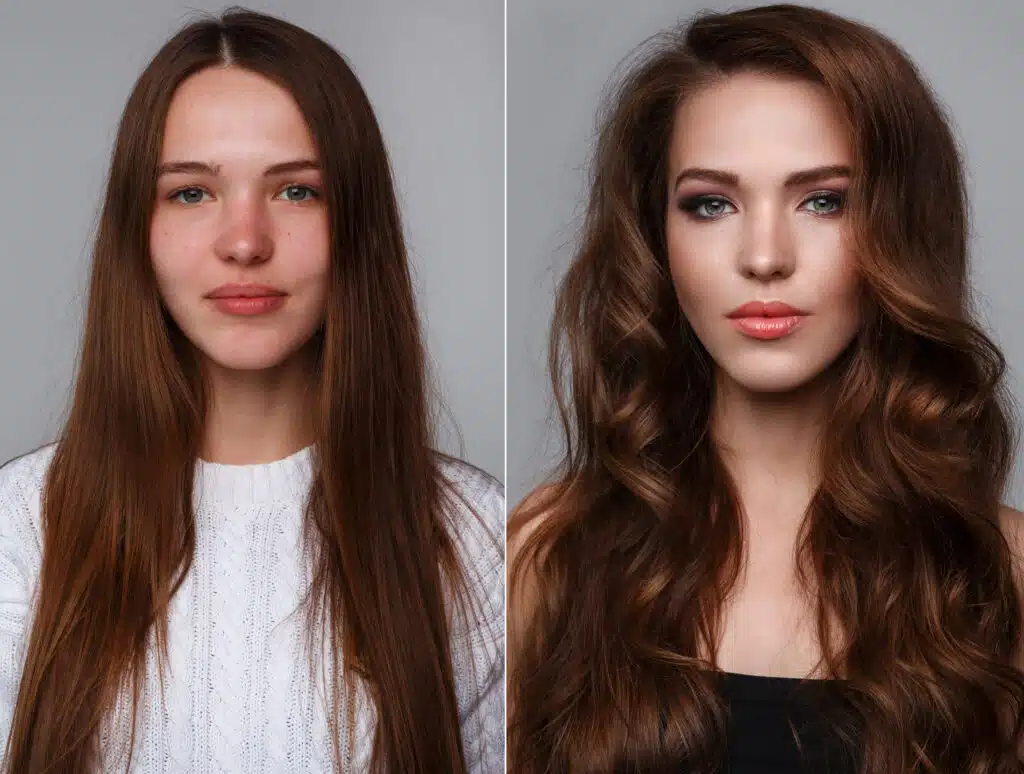 Our own salon offers tremendous marketing material for promoting your business. Employees styling hair, salon products on the counter, clientele being served, and so on.
Sharing your work and daily operations is a successful marketing idea. Use the power of social media to post before vs. after pictures, uploads photos and videos to your site, etc.
Another way to boost business and get more clients is to share satisfied clients' testimonials. You can use ask your most loyal and regular clientele to share a few words about how they feel being clients of your business.
Create promos from time to time.
Promotions are a great way to sell services and make more money. There are many ways to send promotional messages. You can give a discount to encourage people to book on less busy hours, sell beauty packages to support repeat visits, use special dates and occasions, create gift cards, and, if you are just starting a new business, create a grand opening discount.
Beauty salon text marketing.
Social media is a fantastic tool to share your salon's daily work and even get new clients. But there is one more effective tool for small businesses to send promos and get more sales, and that is SMS text marketing.
Salon managers can use beauty salon SMS marketing to promote services to current customers and new ones. The reason why text messages work so well to sell more is that your SMS will be delivered to your client's inbox – which they will open over 90% of the time.
Social media, on the other hand, does not always share your message with all customers, which makes it less than an ideal tool to rely upon to get more sales and make more money.
Track your salon marketing initiatives.
Finally, track your marketing efforts and measure their effectiveness. This can help you identify which strategies are working well and which may need to be adjusted. By regularly evaluating your marketing efforts, you can continue to refine and improve your approach to ensure long-term success.
5- Customer satisfaction management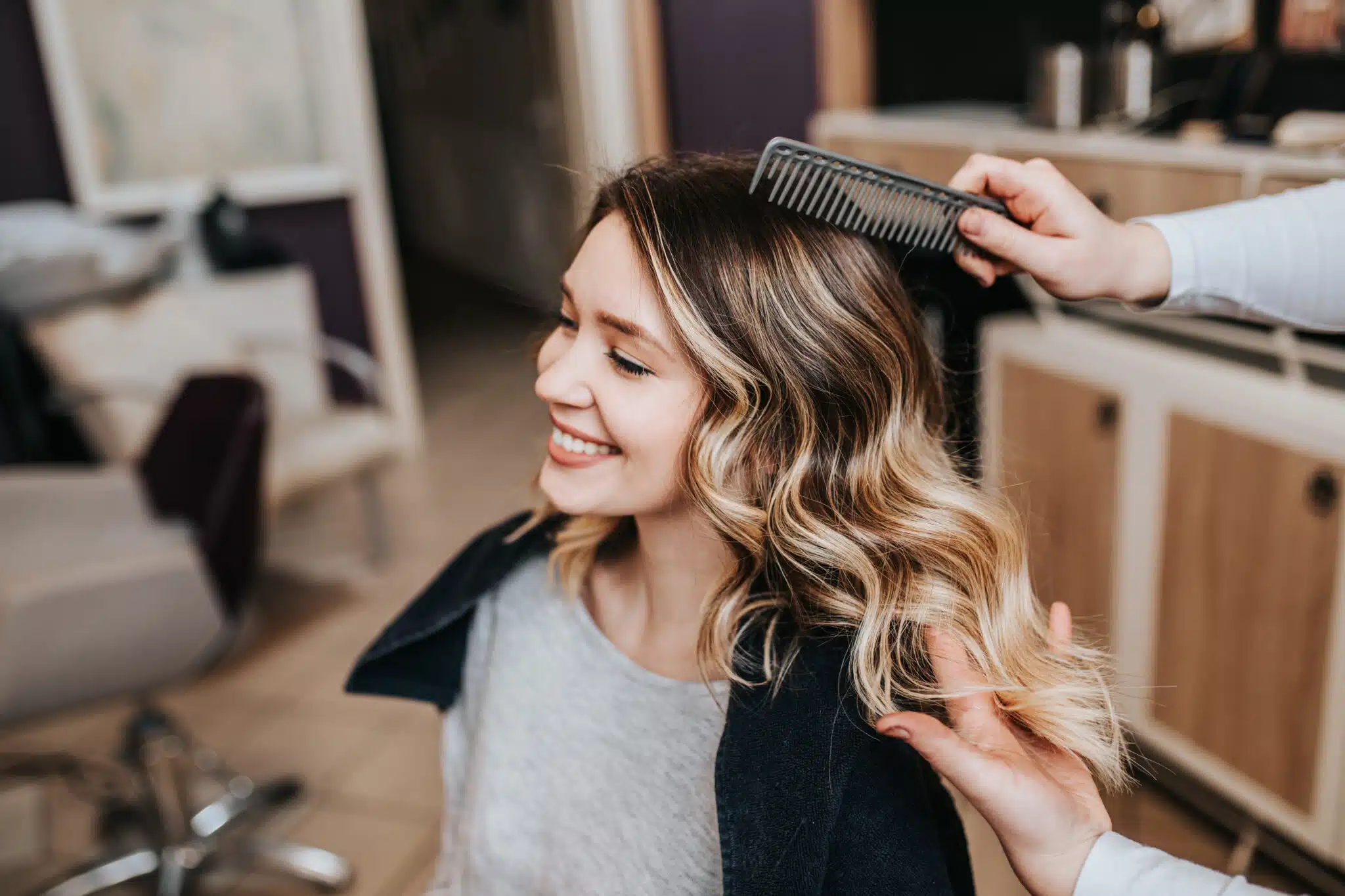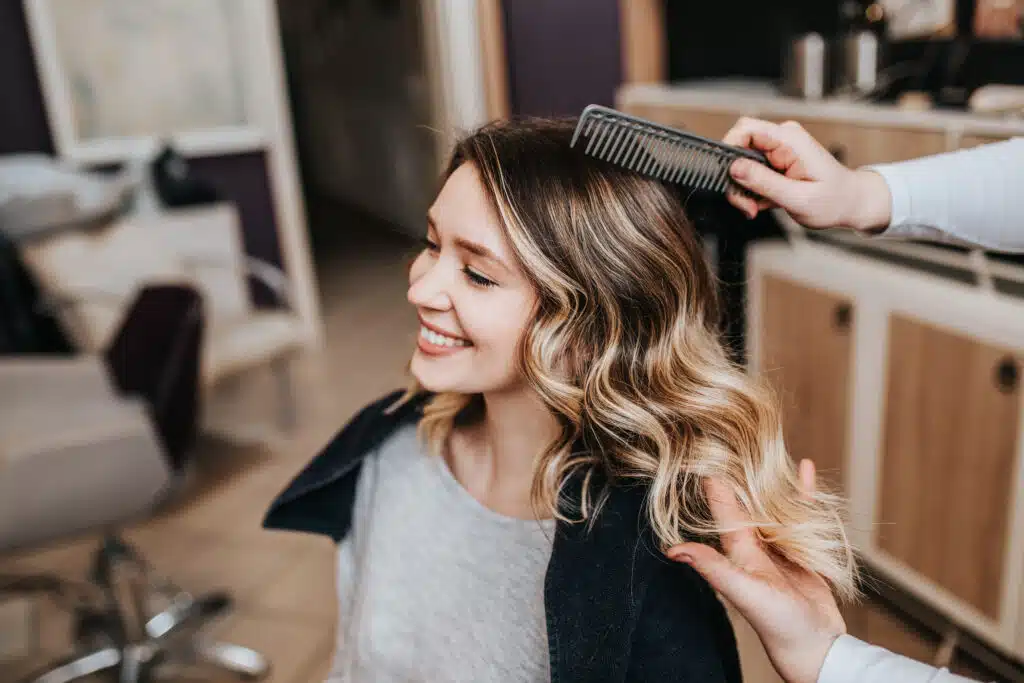 Happy clients are more likely to return for future services, recommend your business to others, and leave positive reviews online. Here are some key steps to consider when managing customer satisfaction.
Provide a great experience.
One of the most important things you can do to ensure customer satisfaction is to provide excellent service. This means taking the time to understand your client's needs and preferences, communicating clearly and effectively, and providing high-quality services that meet or exceed their expectations.
Look for feedback (even the not-so-pretty ones)
Looking for client feedback is one of the top salon management best practices. Feedback can help salon owners identify areas for improvement and make adjustments to services. You may consider sending follow-up text messages or surveys after appointments or simply asking clients for feedback in person.
When you receive feedback, it's important to take it seriously and use it to improve your beauty salon. This may mean making changes to your services, training your employees on new techniques or approaches, or improving your communication with clients.
Ask for online reviews.
If your clients are happy with your salon services, you should ask for online reviews. Make sure to list your business profile on Google Business if you haven't already – and if you really haven't, start by asking your most loyal clients for reviews so you can get started.
Remember that many clients will also look for reviews on your Facebook page, so be sure to ask for testimonials there as well.
6- Managing suppliers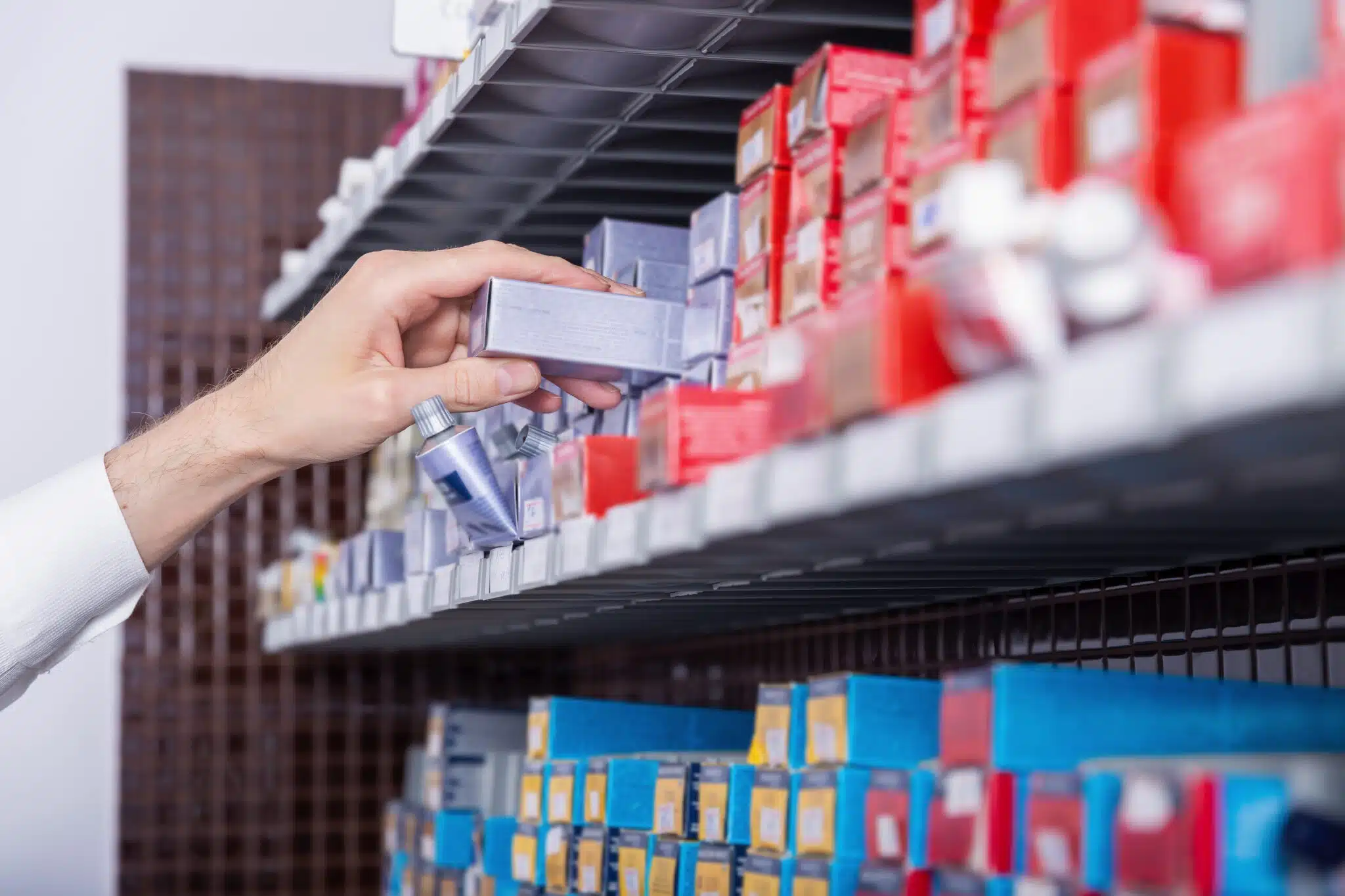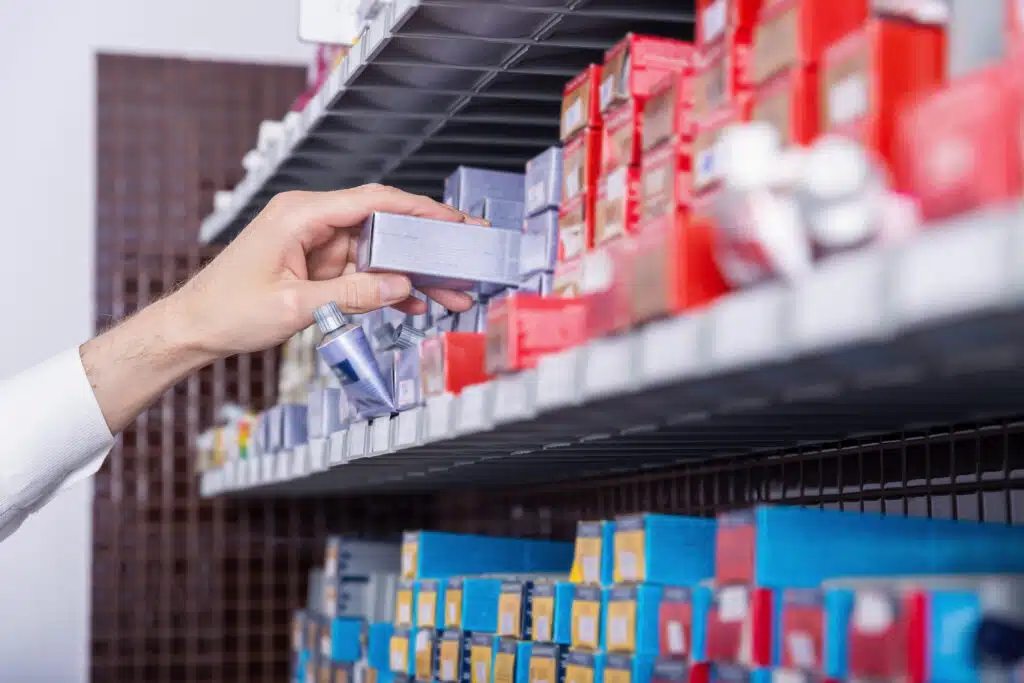 Successful salon owners cannot do without great supply management. Whether you're sourcing hair care products, tools, or other supplies, working with reliable and high-quality suppliers can help ensure that your business runs smoothly and that your clients receive the best possible service.
A beauty industry wholesale supplier is the entry door for you to acquire good quality salon products, tools, and equipment. A few examples of suppliers are Salon Wholesale, Salon Centric, and Salon Services.
Selecting your suppliers is all but the start of a longer relationship. Once you've chosen them, it's important to maintain good communication and a strong relationship. This may involve placing orders in a timely manner, being clear about your expectations, and following up regularly to ensure that your orders are being fulfilled as expected.
It's also important to monitor your inventory and track your usage of various supplies. An inventory management system (also known as IMS) can be a great ally for this task.
By keeping a close eye on your supplies, you can avoid running out of essential items and ensure that you have everything you need to provide high-quality services to your clients.
7- Salon growth management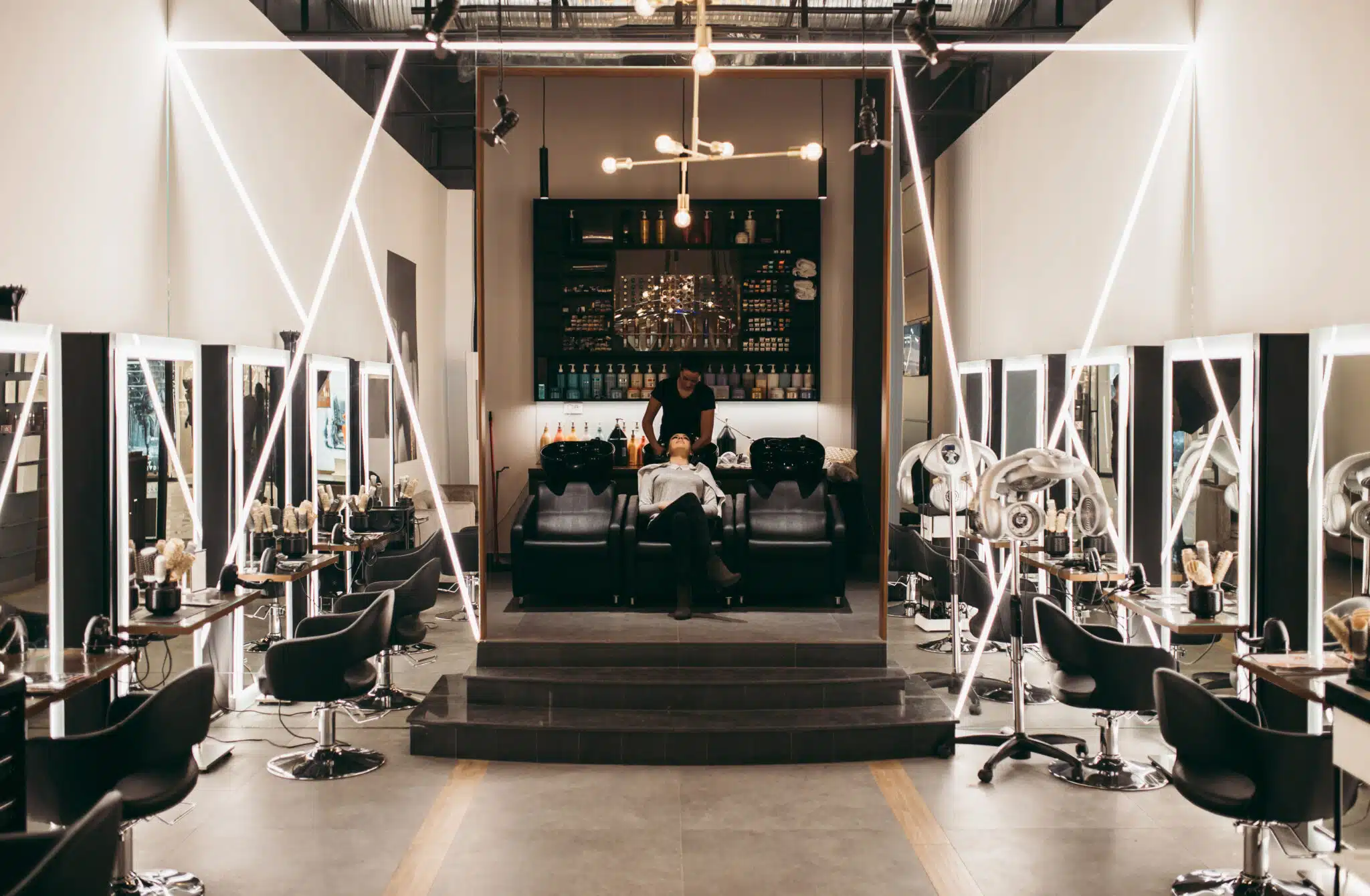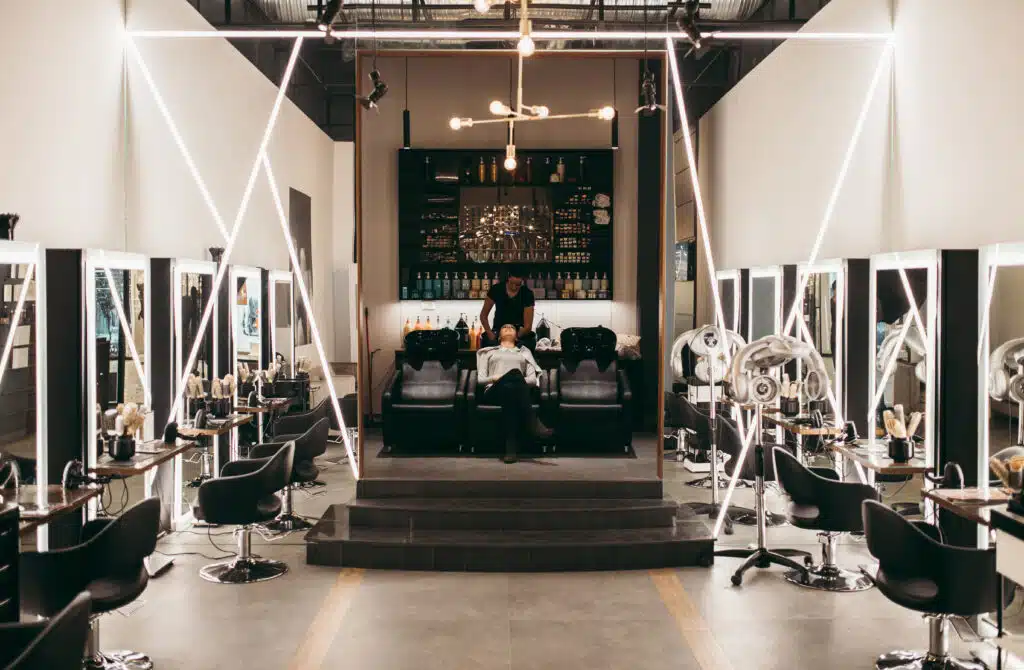 If you ticked all the previous tips and have been managing your own business successfully, a time will come when your salon will be ready to grow. Broadly speaking, a small business has two paths in which it can grow.
Horizontal growth
Horizontal business growth is what comes to mind for most people when they picture a successful salon. It means adding more services to your portfolio, hiring more salon professionals, expanding to multiple locations, etc.
Some pros with this growth model are the ability to negotiate at better terms with suppliers, be less susceptible to real state-related problems, and increase revenue. On the flip side, salon management becomes increasingly complex, and expenses also increase.
Vertical growth
Vertical growth happens when you work to capitalize on your salon's unique competitive advantages. For example, you be particularly good at one specific treatment, or your venue could be placed in a prime location in town. Vertical growth turns the screw and maximizes revenue in an existing salon.
The advantages of vertical growth involve keeping salon management tasks simple, a tendency to have more united and happy employees, being able to charge higher prices than the competition, and working with better profit margins. Some cons, on the other hand, involve being very susceptible to real state devaluation, a strong competitor moving close to you, and having a tighter cash flow in tough times.
In the end, your chosen growth strategy will come down to many things that are exclusive to your city, your business model, and even your personal preference. But successful salon owners will invariably have growth knocking at their door at some point.
Bonus tips for a successful beauty salon manager
We have many other tips for salon owners on our website. Be sure to check those articles out, as they cover everything from marketing and scheduling apps to managing a successful salon and business.