Welcome, aspiring spa owners! Are you ready to embark on the exciting journey of opening your very own spa business? We know the process can be a bit overwhelming, especially if you're new to the world of entrepreneurship.
That's why we've created this friendly, easy-to-follow 7-step checklist to help you navigate the ins and outs of the spa industry. So grab a cup of coffee, and let's dive into this amazing opportunity together.
By the end of this guide, you'll have a clear roadmap to turn your dream spa into a thriving business. Ready? Let's get started!
Check our Free appointment management app for SPA business →
1- Craft a spa business plan
First things first, let's talk about creating a solid foundation for your spa business – crafting a well-thought-out business plan. Think of your business plan as a roadmap to a successful spa, guiding you through every step of the journey and helping you make informed decisions.
It doesn't matter if you're new to the business world or a seasoned entrepreneur; a good business plan is essential to keep you focused, organized, and ready to tackle any challenges that come your way.
We have an entire article here at Appointible talking about building a plan to start a spa business, so in this article, we will focus on the four key elements of a spa business plan that will set you up for success:
Define your target customers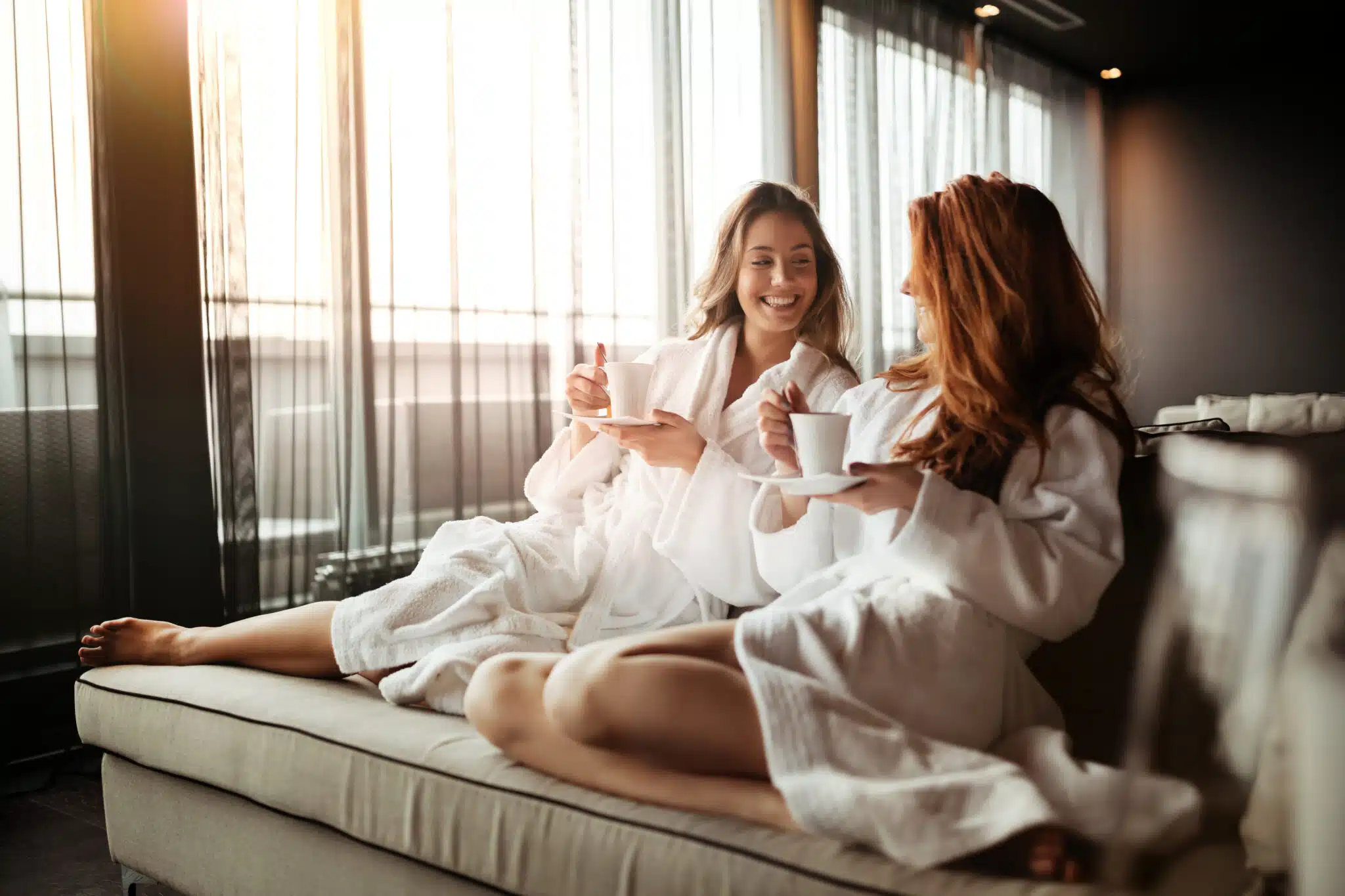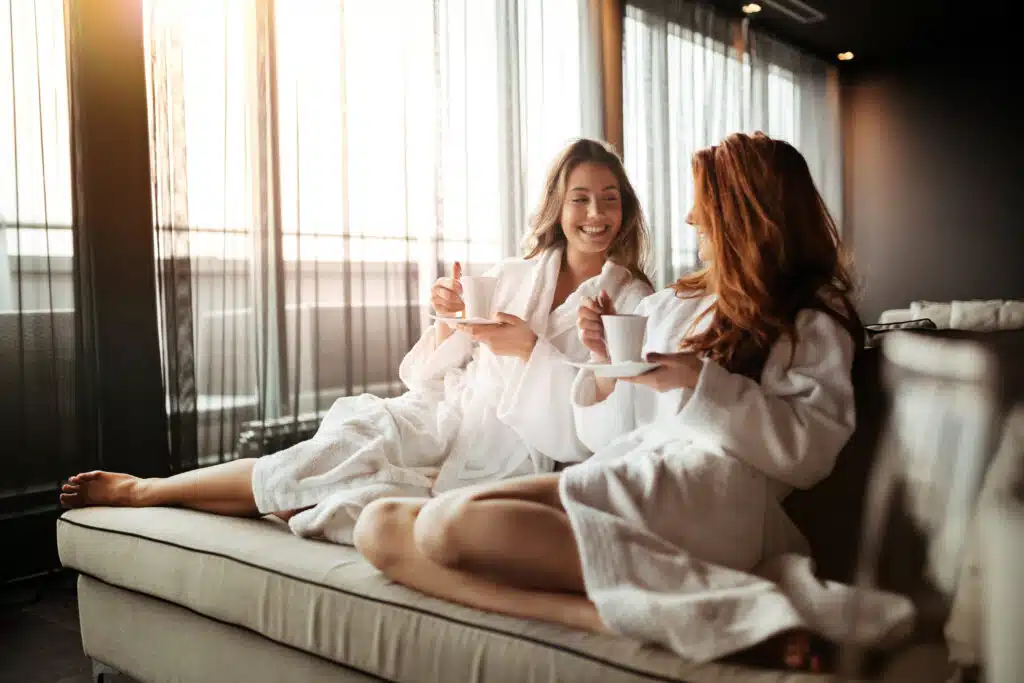 Knowing your target audience is crucial when starting any business; your spa is no exception. A clear idea of your target customers will help you define your services, marketing strategies, and overall customer experience to cater to their needs and desires.
This is where creating a "buyer persona" comes in handy.
A buyer persona is a semi-fictional representation of your ideal customer. It includes details like demographics, interests, pain points, and goals. To create an accurate buyer persona for your spa business, consider age, gender, location, lifestyle, and income level.
For example, if I were to create a buyer persona for a new day spa business, I could draw it like so:
Name: Alessia;

Gender: Female;

Age: 33;

Location; Austin, Texas.

Job: designer. Works mostly seated.

Interests: shopping with friends on weekends, painting, and walking her dog;

Pain points: due to the nature of her work, she sits most of the day. Alessia loves having massage services once in a while but has trouble attending a spa that has great massage therapists;

Goals: Find a good massage spa business with a great massage therapist she can visit often.
List your spa services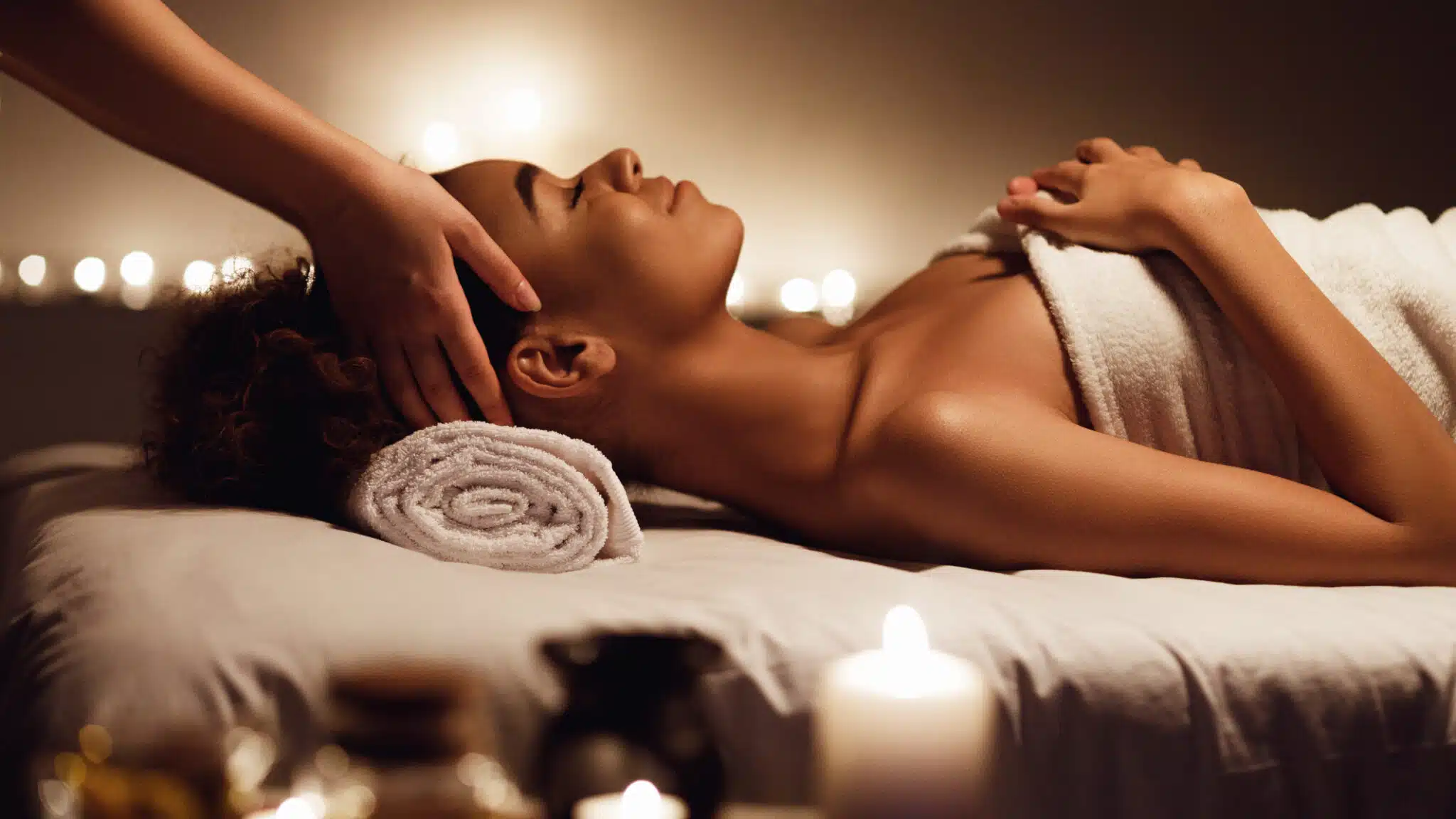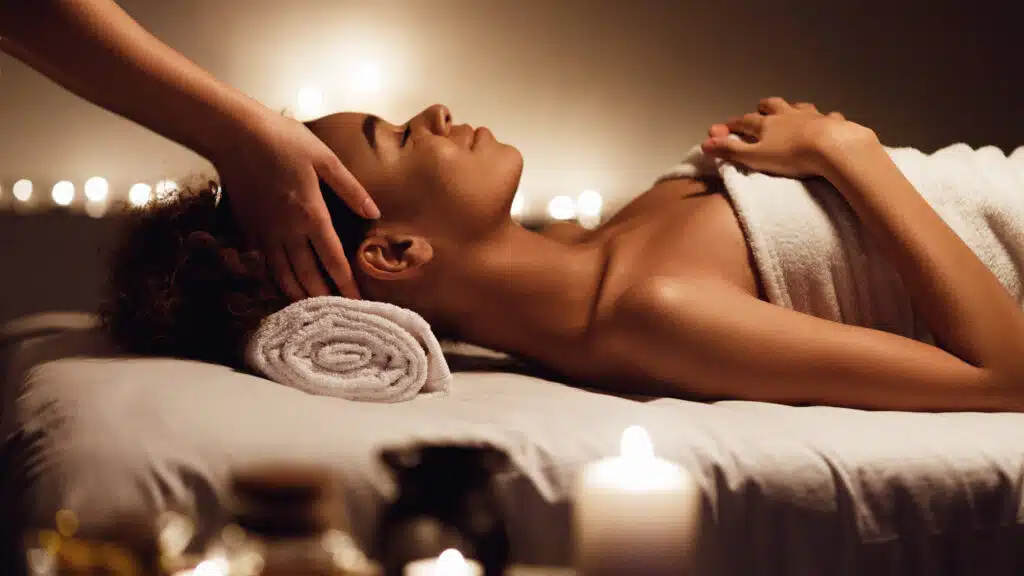 A spa business is nothing without spa services. Now that you have a clear picture of your target customers, it's time to think about the services you'll offer. The key here is to balance what you're passionate about, what you have technical knowledge of, and what your customers will love.
Spas and wellness centers can offer various services, from massages, facials, and body treatments to hair, nail, and beauty services. Here are some ideas to get you started:
Swedish, deep tissue, or hot stone massages

Facials for various skin types and concerns

Body scrubs, wraps, and mud treatments

Manicures and pedicures

Waxing and hair removal services

Makeup application and lessons

Yoga, meditation, or wellness classes
Do market research to understand what's popular and in demand in your area.
You can also think about making your services have a unique value proposition. Maybe you could incorporate organic, locally-sourced ingredients or offer a signature massage technique that sets you apart from the competition.
Remember, your spa services should reflect your brand and resonate with your target customers, making them eager to book their next appointment.
Build a financial structure
Let's talk money! Getting your finances ready isn't just opening a business bank account. Building a solid financial structure is critical in launching a successful spa business.
Granted: finances might not be the most exciting part of the process, but having a clear understanding of business expenses, budgeting, and potential revenue will help you start on the right foot and keep your business running smoothly.
Here are some key financial aspects to consider when crafting your spa business plan:
Startup costs: These are the expenses you'll incur while setting up your spas, such as equipment, furniture, renovations, and initial inventory. Consider professional fees, like consultations with designers or lawyers.

Operating expenses: These are the ongoing costs of running your spa, such as rent, utilities, staff salaries, insurance, and marketing. It's important to clearly understand your monthly expenses to ensure your business remains sustainable.

Revenue projections: Estimate your spa's potential income by considering service pricing, appointment capacity, and average customer spending. Being realistic with your projections will help you set achievable financial goals for your business.

Break-even analysis: Calculate the point at which your spa's revenue will cover its expenses. Knowing your break-even point will give you a better idea of how long it will take for your business to become profitable and inform your pricing and marketing strategies.

Cash flow projections estimate the money coming in and going out of your business over a specific period, usually one year. A cash flow projection helps you identify potential cash shortfalls and allows you to plan accordingly.
Remember that every spa business (and small business administration, for that matter) is unique, and your financial structure may look different from someone else's. Be thorough, realistic, and prepared for surprises, even – and especially – if that means postponing to start a spa business.
Craft your brand
Now that you've sorted your services and finances, it's time to consider your spa's brand identity. Your brand is more than just a logo; it's the essence of your business, reflecting your values, personality, and the experience you want to offer your customers. A well-crafted brand will help you stand out in the wellness industry and create a strong emotional connection with your target audience.
Here are some steps to help you craft a memorable and compelling brand for your spa:
Define your mission and values: What is the purpose of your spa, and what do you stand for? Your mission and values will guide your business decisions and help you connect with customers who share your beliefs.

Identify your unique selling proposition (USP): What sets your spa apart from the competition? Your USP is the distinctive feature, service, or experience that makes your spa stand out and gives customers a reason to choose you.

Create a visual identity and logo: Choose a color palette, typography, and design elements that reflect your spa's personality and appeal to your target audience. This visual identity will be used across all your marketing materials and decor, creating a consistent and recognizable look for your brand.

Develop a brand voice: Your voice is the tone and style of communication you'll use in all your marketing materials, from your website to your social media posts. Keep your target audience in mind when crafting your brand voice, and aim for a tone that's friendly, approachable, and consistent with your values.

Choose a memorable name: Your spa's name should be catchy, easy to remember, and reflect your brand's identity. Take your time when choosing a name, and consider how it will resonate with your target customers.
Your brand is the foundation of your spa business, and investing time and effort into crafting a strong identity will pay off in the long run. A well-defined brand in place helps your spa flourish in the competitive wellness industry.
Check our other article for more insights on building a brand.
2- Obtaining permits and a business license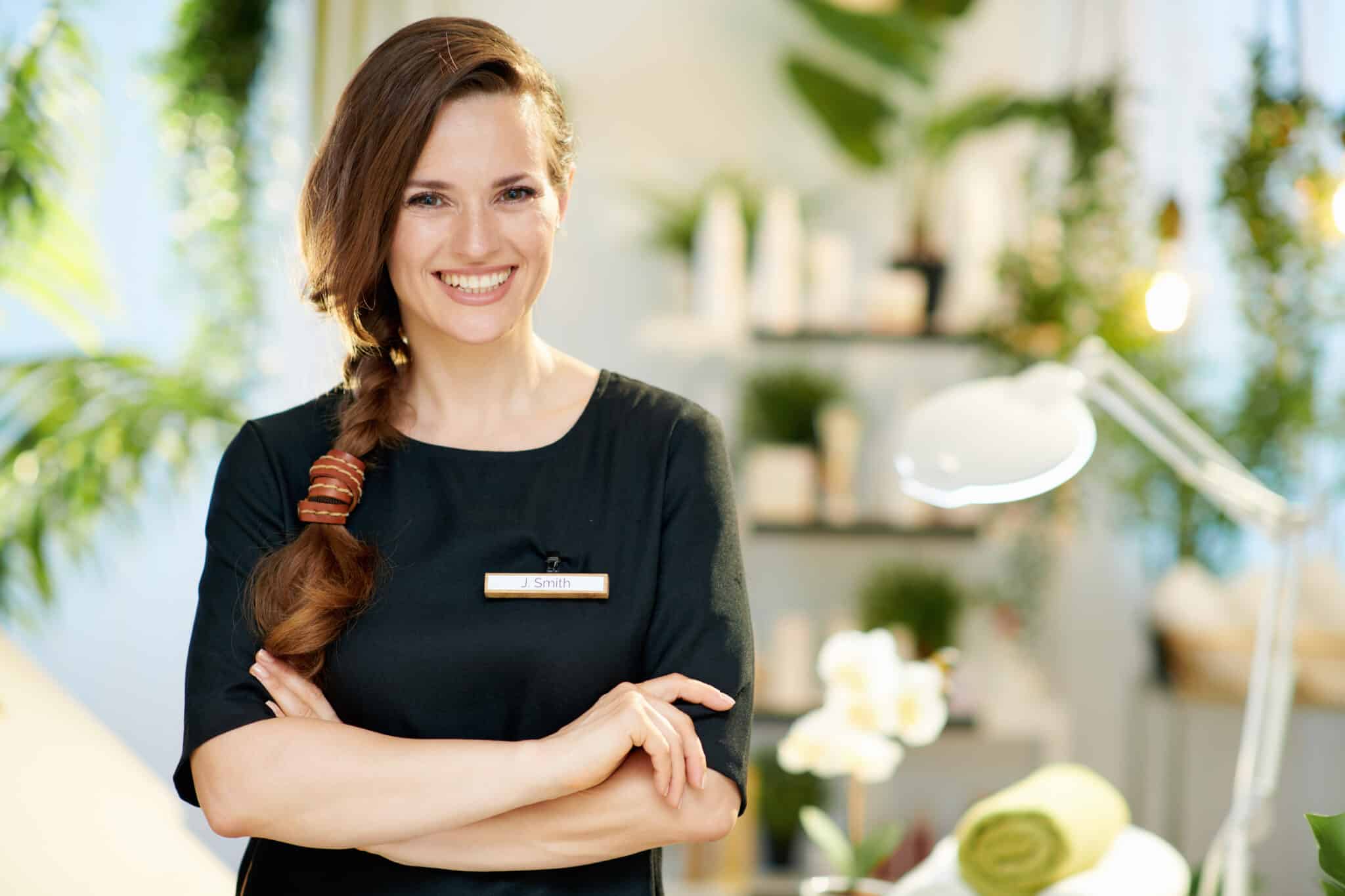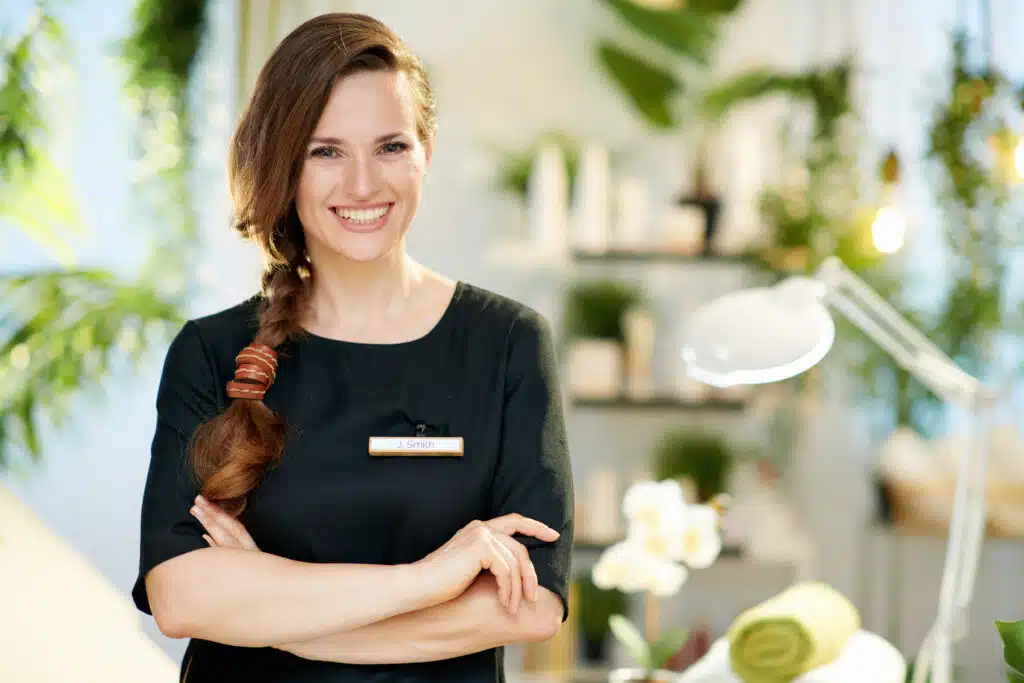 Before opening your spa's doors, you must have all the necessary permits and licenses to operate legally. This step can feel daunting, but don't worry – we're here to help guide you.
This section will cover the basics of obtaining permits and a business license.
Research local regulations and requirements
First and foremost, familiarize yourself with your area's local regulations and requirements. These can vary depending on your city or state, so it's crucial to do thorough research.
Some common requirements include zoning permits, building permits, and health department permits. Check with your local government office or chamber of commerce to get a complete list of necessary licenses and permits for your spa business.
Obtain a business license
A business license is a legal document that allows your spa to operate within your city or municipality. To obtain a business license, you'll typically need to apply through your local government office, providing information about your spa, including its name, address, and description of your services.
Remember that fees may be associated with obtaining a business license, so factor those into your startup costs.
Specialized licenses and certifications
In addition to a general business license, you may also need specialized licenses or certifications depending on your spa's services.
For example, if you plan to provide massage therapy, you'll likely need to be licensed as a massage therapist in your state. Similarly, estheticians, cosmetologists, and other professionals may require specific licenses to practice. Even doing so in a mobile spa implies different requirements.
Make sure you and your staff meet all the requirements.
International Spa Association
As you navigate obtaining permits and licenses, consider joining the International Spa Association (ISPA – https://experienceispa.com/ ), which offers resources, networking opportunities, and industry insights for spa professionals.
As a member, you'll have access to valuable information on regulations and the business side, best practices, industry trends, legal compliance, and more. , making ensuring your spa business operates according to the highest standards easier.
3- Choosing your salon address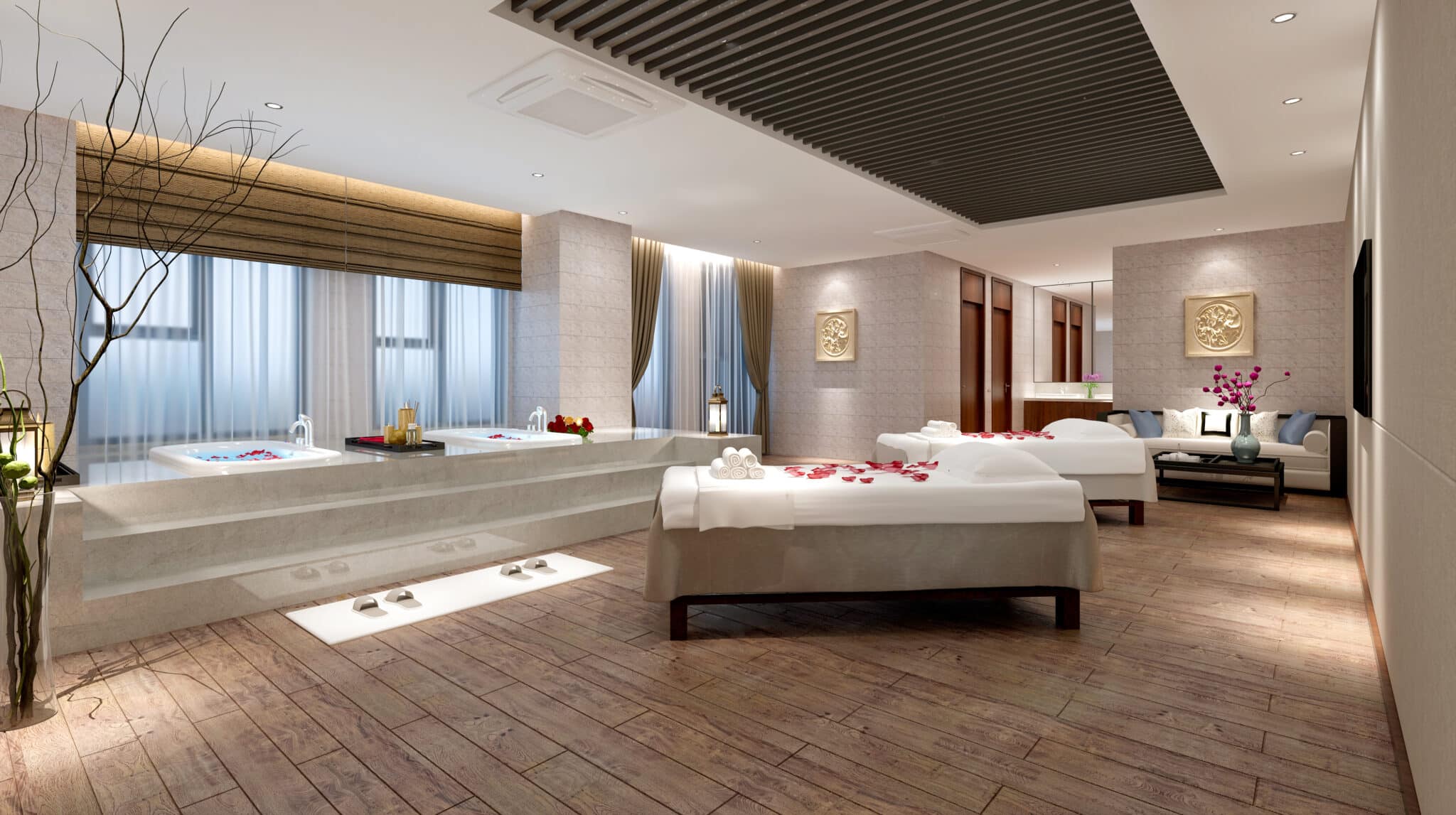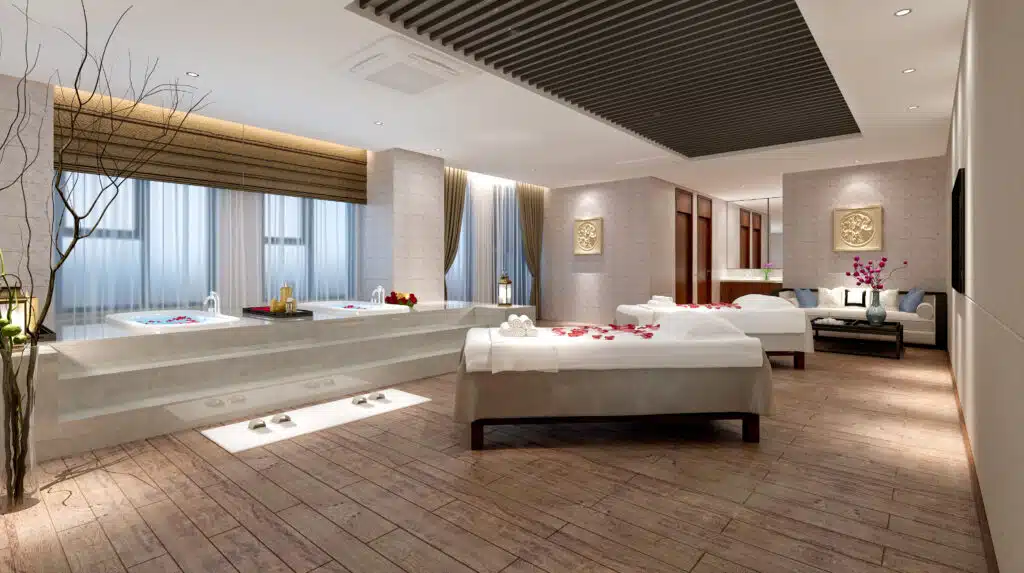 Location, location, location! The address of your spa is a vital component of your business's success.
It's not only about finding a space that fits your budget and size requirements but also one that attracts your target customers. This section will discuss how to pick a strategic address, determine the right spa size and structure, and consider costs associated with your location choice.
Picking a strategic address
It is vital to keep your target market and buyer persona in mind when choosing the perfect address. You want to be in a location that's easily accessible to your ideal customers and complements your brand image. Consider these factors when selecting a strategic address:
Neighborhood: Choose an area that aligns with your brand's values and appeals to your target customers. Consider demographics, local businesses, and the overall vibe of the neighborhood.

Visibility: Look for a location with good visibility and foot traffic to help attract new customers. High-visibility spots like busy streets, shopping centers, or near popular landmarks can be advantageous.

Accessibility: Make sure your spa is easy to reach, with convenient parking or public transportation options. Consider nearby amenities, like restaurants and shops, that might draw potential customers to the area.

Competition: Be aware of nearby competitors, but don't shy away from a location just because there's another nearby spa. A little competition can be healthy, and you can differentiate yourself with your unique services and branding.
Spa size
The size of your spa is another crucial factor to consider. You'll want to find a space accommodating your service offerings, equipment, and staff without being too cramped or expensive. Consider the following when determining the right size for your spa:
Services: The number and type of services you offer will influence the space you need. Ask questions such as "What will be my main spa service?" and "How many massage tables will I need?"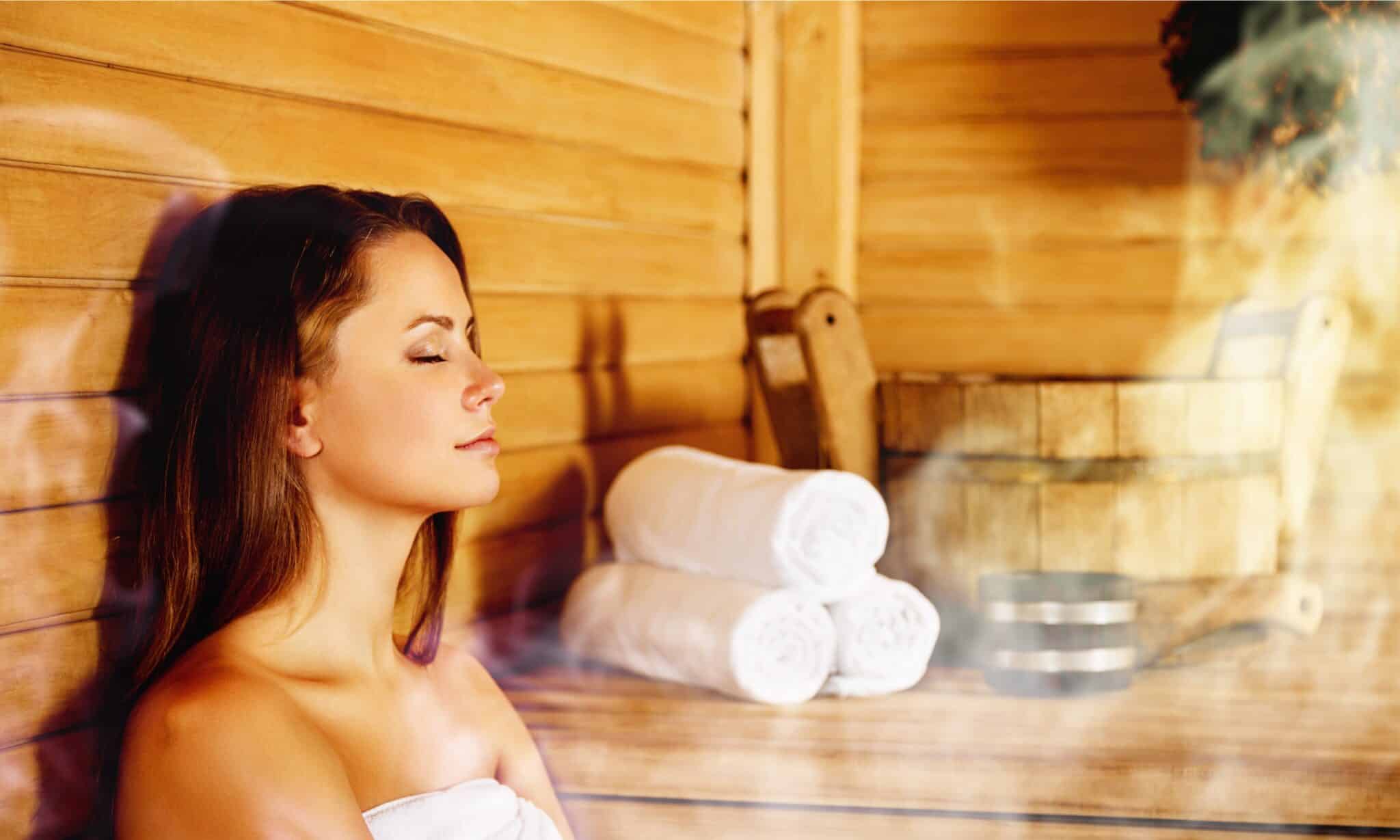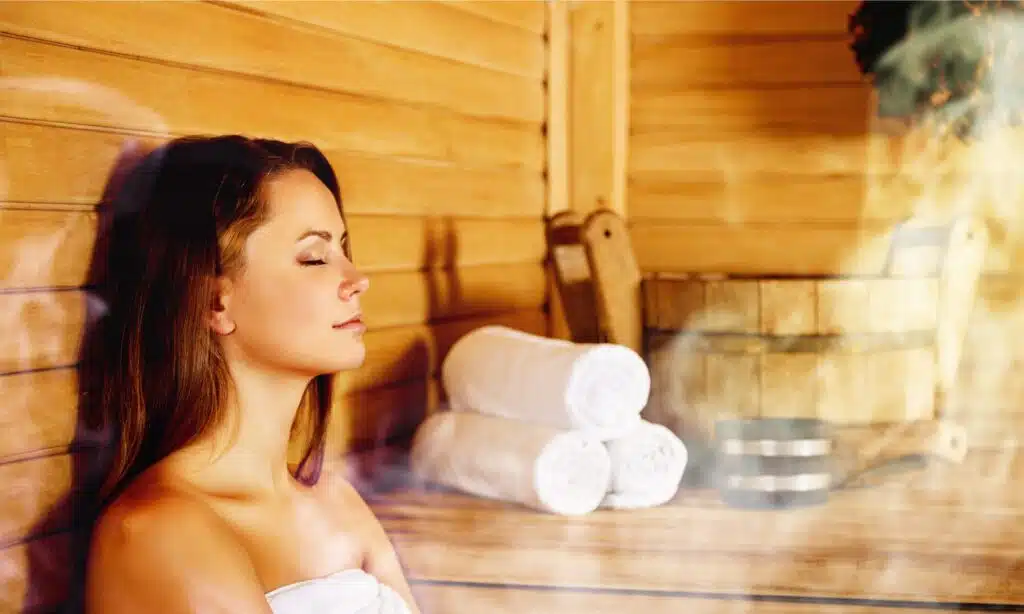 Staff: Consider how many staff members you'll need to comfortably operate your spa. And it's not just how many treatment rooms you will need; waiting rooms, employee break areas, and waste management are others, to name a few.

Future growth: you are in this for the long run, so consider your spa's potential growth when choosing a size. Of course, you might eventually outgrow the venue, but you should be able to grow while still making the most out of it.
Assessing the venue structure
The building should accommodate your equipment and services and provide the necessary infrastructure, such as electrical capacity, plumbing, and waste management. Here are some key aspects to consider when evaluating a potential venue:
Electrical capacity: Ensure the venue has sufficient electrical capacity to handle the equipment you'll be using, such as massage chairs, hot tubs, or saunas. Check the power outlets, wiring, and circuit breakers to avoid overloading the system or incurring costly upgrades.

Plumbing and water supply: A spa lives on a reliable water supply for treatments, cleaning, and general use. Inspect the plumbing system, including water heaters, pipes, and drains, to confirm they're in good condition and can handle your spa's demands.

Waste management: Proper waste disposal is essential for maintaining a clean and hygienic spa environment. The venue must have a waste management system in place, such as designated areas for trash and recycling, as well as the necessary permits for disposing of any hazardous waste generated by your services.

Ventilation and climate control: A comfortable and well-ventilated space is crucial for your client's experience. Check the heating, ventilation, and air conditioning (HVAC) system to ensure it works efficiently and maintains a comfortable temperature throughout the spa.

Building layout and accessibility: The venue layout should accommodate the flow of clients and staff, providing enough space for treatment rooms, waiting areas, and reception. Also, consider accessibility features such as ramps, elevators, and wide doorways for clients with mobility issues.
Costs
Lastly, you'll need to consider the costs involved in your salon address. Consider rent or mortgage payments, utilities, property taxes, and maintenance fees.
Remember that it's better to choose a location that's a good fit for your target market and branding, even if it's slightly more expensive. It will likely pay off in the long run through increased customer satisfaction and loyalty.
4- Spa equipment and design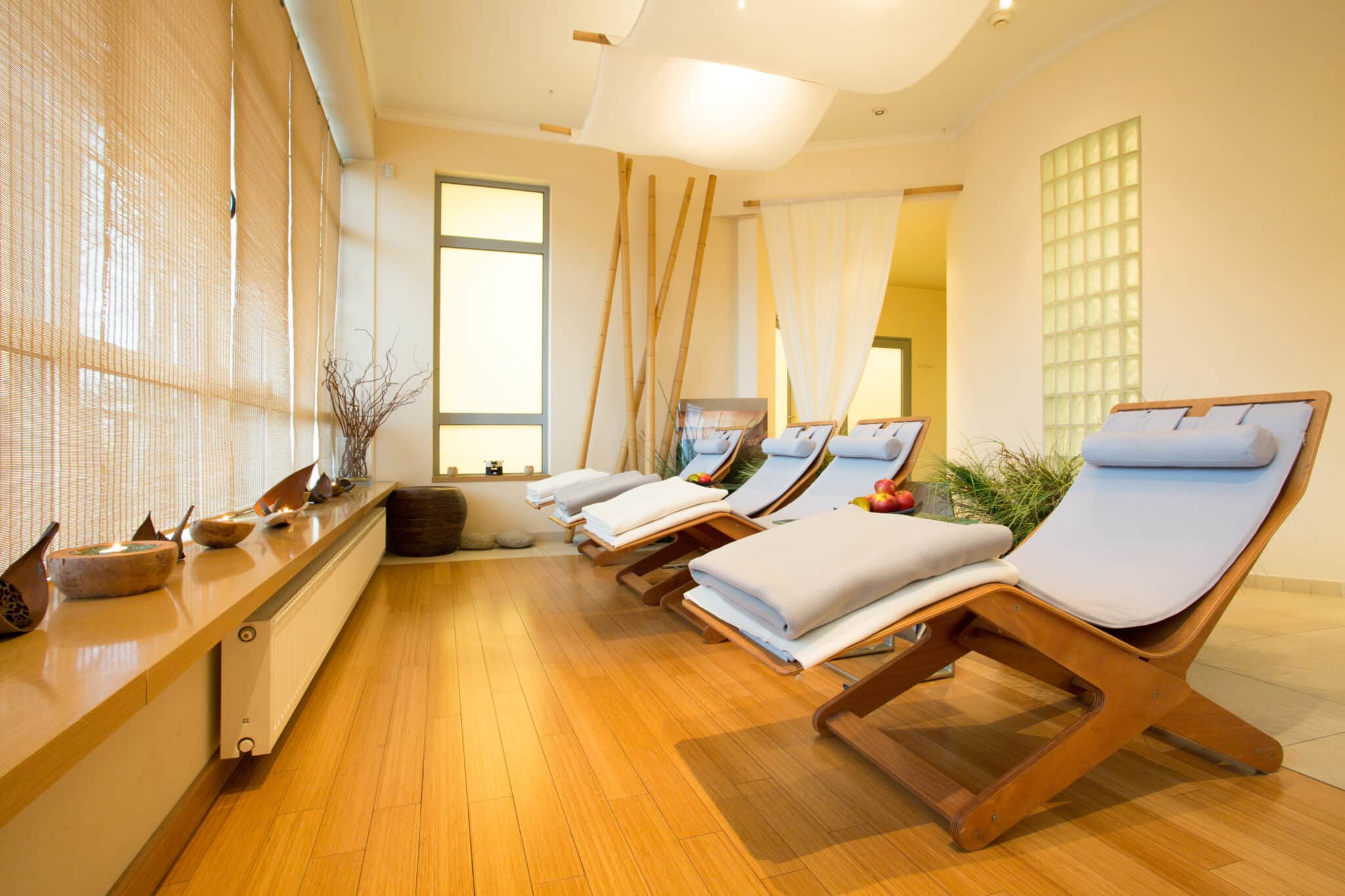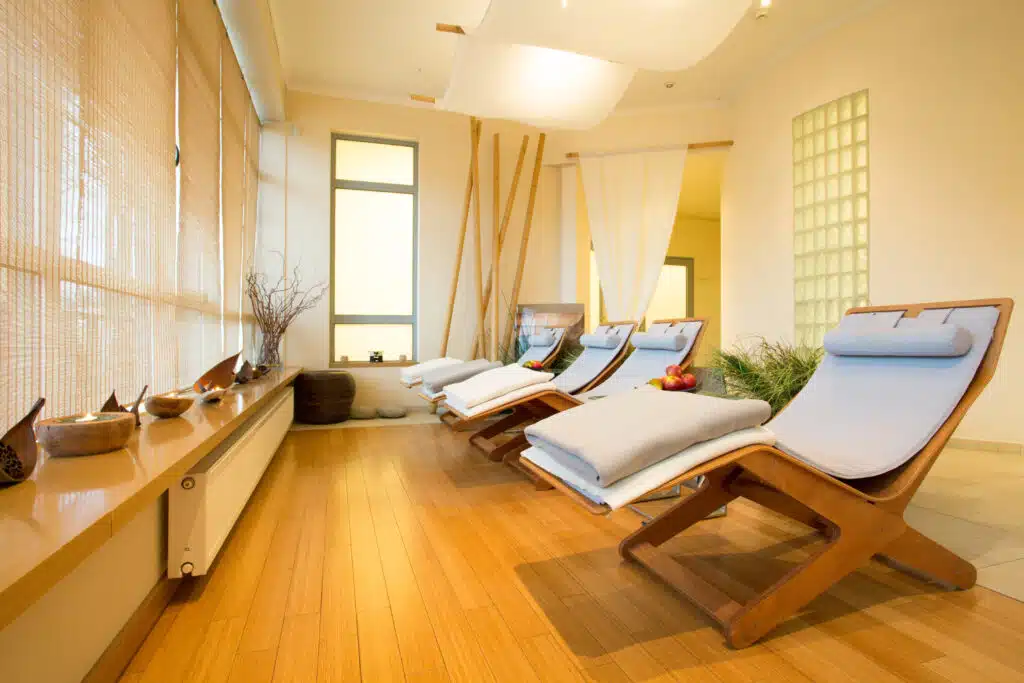 Equipping your spa with the right tools and creating an inviting design are crucial aspects of your business.
In this section, we'll discuss listing your spa equipment, choosing the right furniture and appliances, and creating an appealing exterior and interior design that reflects your brand and enhances your clients' experience.
Listing your spa equipment
Depending on the type of spa you're opening and the services you plan to offer, you'll need various equipment to ensure smooth operations and meet your client's needs.
Here's a list of common spa equipment for different spas so you have an idea.
Massage spas:

Massage tables

Massage chairs

Hot stones and warmers

Towels and linens

Oil and lotion dispensers

Facial and skincare spas:

Facial beds or chairs

Facial steamers

LED light therapy devices

Magnifying lamps

Skincare products and applicators

Nail spas:

Manicure and pedicure stations

Nail polish racks

UV nail dryers

Nail tools and supplies

Hand and foot baths

Hair spas:

Styling chairs

Shampoo stations

Styling stations

Hairdryers and styling tools

Haircare products
Remember to consider the specific needs of your spa when listing your equipment, and prioritize quality and durability to ensure a professional and comfortable experience for your clients.
Furniture and appliances
Choosing the right furniture and appliances is essential for creating a welcoming and functional environment.
Your selection should reflect your brand's style, enhance the comfort of your clients, and support efficient operations. Some essential furniture and appliances to consider include:
Reception desk and seating

Comfortable waiting area seating

Lockers and storage for clients' belongings

Shelving or cabinets for product displays

Laundry appliances for towels and linens
Consider investing in ergonomic furniture for your clients and staff, as it can help prevent discomfort and injury during treatments and long workdays.
Exterior and interior designing
The design of your spa should create a relaxing and inviting atmosphere that aligns with your brand identity. When planning your spa's exterior and interior design, consider the following:
Color scheme: Choose a color palette that reflects your brand and creates a soothing ambiance. Neutral and earthy tones are popular choices for spa environments.

Lighting: Use a combination of natural and artificial lighting to create a comfortable and welcoming atmosphere. Soft, warm lighting can help clients relax, while brighter, task-specific lighting may be necessary for treatment areas. Don't forget to incorporate dimmable lights or adjustable lamps for added versatility.

Textures and materials: Incorporate natural materials like wood, stone, or bamboo to create a sense of harmony with nature. Soft textures, like plush rugs and upholstered seating, can add extra comfort and luxury to your spa.

Layout and flow: Plan your spa's layout to facilitate smooth transitions between different areas, such as the reception, waiting area, and treatment rooms. Consider the privacy of clients and create designated spaces for relaxation and rejuvenation.

Decorative elements: Use decor that reflects your brand's personality and contributes to the overall ambiance. Plants, water features, and artwork can enhance your spa's aesthetic appeal while promoting a sense of tranquility.
5- Hiring qualified staff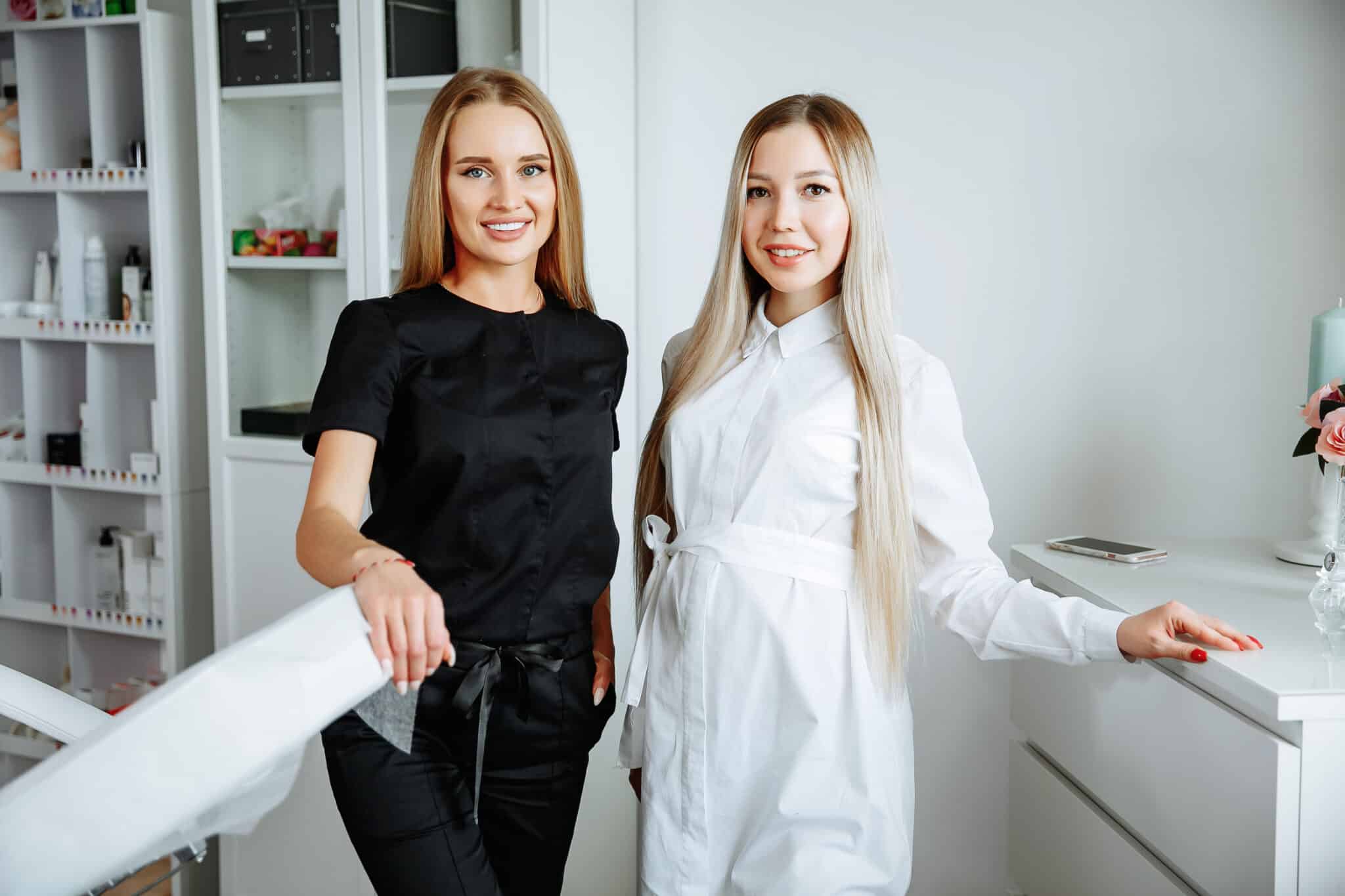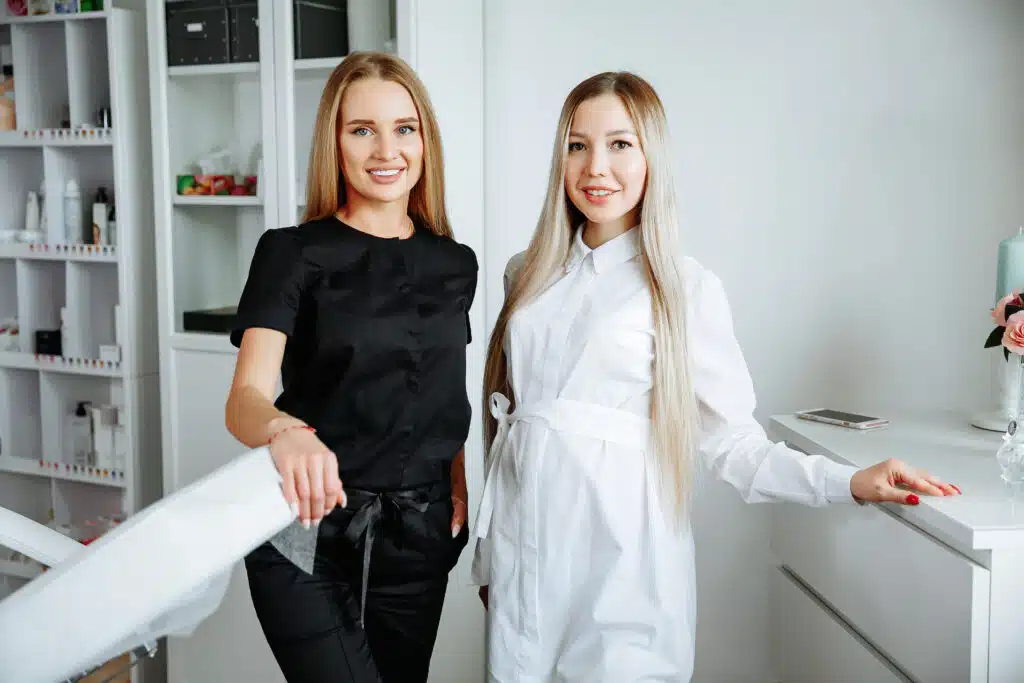 Building a team of skilled professionals is crucial to the success of your spa business.
Here we'll provide a brief overview of the hiring process, including whether to start solo or with a team, creating an effective job ad, and managing the hiring and onboarding process.
For a more in-depth guide on hiring for small businesses, please refer to our comprehensive article.
Starting solo or with a team
When launching your spa business, you may start as a solo practitioner or hire a team of professionals from the beginning. Starting solo can be more cost-effective and allow you to gradually build your client base.
However, having a team in place from the start can help you offer a broader range of services and cater to more clients, potentially increasing revenue more quickly.
Evaluate your spa's goals, budget, and local market to determine the best approach for your business.
Creating a great job ad
An effective job ad attracts qualified candidates and accurately describes the roles and responsibilities of the position. When creating a job ad, include the following:
A clear and concise job title;

A brief overview of your spa and its values;

A detailed description of the role's responsibilities and expectations;

Required qualifications, certifications, and experience;

Benefits and compensation details;

Instructions on how to apply.
Hiring and onboarding
Conduct interviews to assess each candidate's personality, skills, and cultural fit for your spa. It's also useful to check references and verify certifications.
After hiring comes onboarding – essentially taking the new employee in. During the onboarding phase, your new staff members should get familiar with your spa's policies, procedures, and culture. Provide training to help them become confident and proficient in their roles. Regular check-ins and feedback during their first few months can also help new employees feel supported and engaged with your spa's mission.
Our comprehensive guide on hiring for small businesses provides more detailed information to help you build the best team for your spa.
6- Online booking system
Managing appointments manually can be time-consuming and prone to errors, such as double booking or overlapping appointments. Clients may also be limited to booking services during your spa's opening hours.
An online booking system streamlines the appointment scheduling process, making it easy for clients to book services and manage their appointments 24/7 without the risk of human error.
Appointible is an appointment scheduling software designed specifically for beauty and wellness businesses. It offers automated reminders, customizable booking widgets, and integration with popular calendar apps, making it an ideal solution for your spa business.
Bookkeeping
Accurate and organized bookkeeping is crucial for the financial health of your business. It helps you track expenses, manage cash flow, and comply with tax regulations.
Two popular bookkeeping solutions for small businesses are QuickBooks ( https://quickbooks.intuit.com ) and Xero.com . Both solutions offer user-friendly interfaces and integration with various payment and invoicing systems, making managing your spa's finances easy.
Design and marketing
Effective design and marketing tools can help you promote your spa, attract new clients, and maintain strong relationships with existing customers.
If you are creating designs for marketing materials and social media, Adobe Express, Canva, and Visme are a few tools to look at. For managing posts on social media accounts, on the other hand, you can look into Hootsuite or Sprout Social.
7- The main takeaway of the article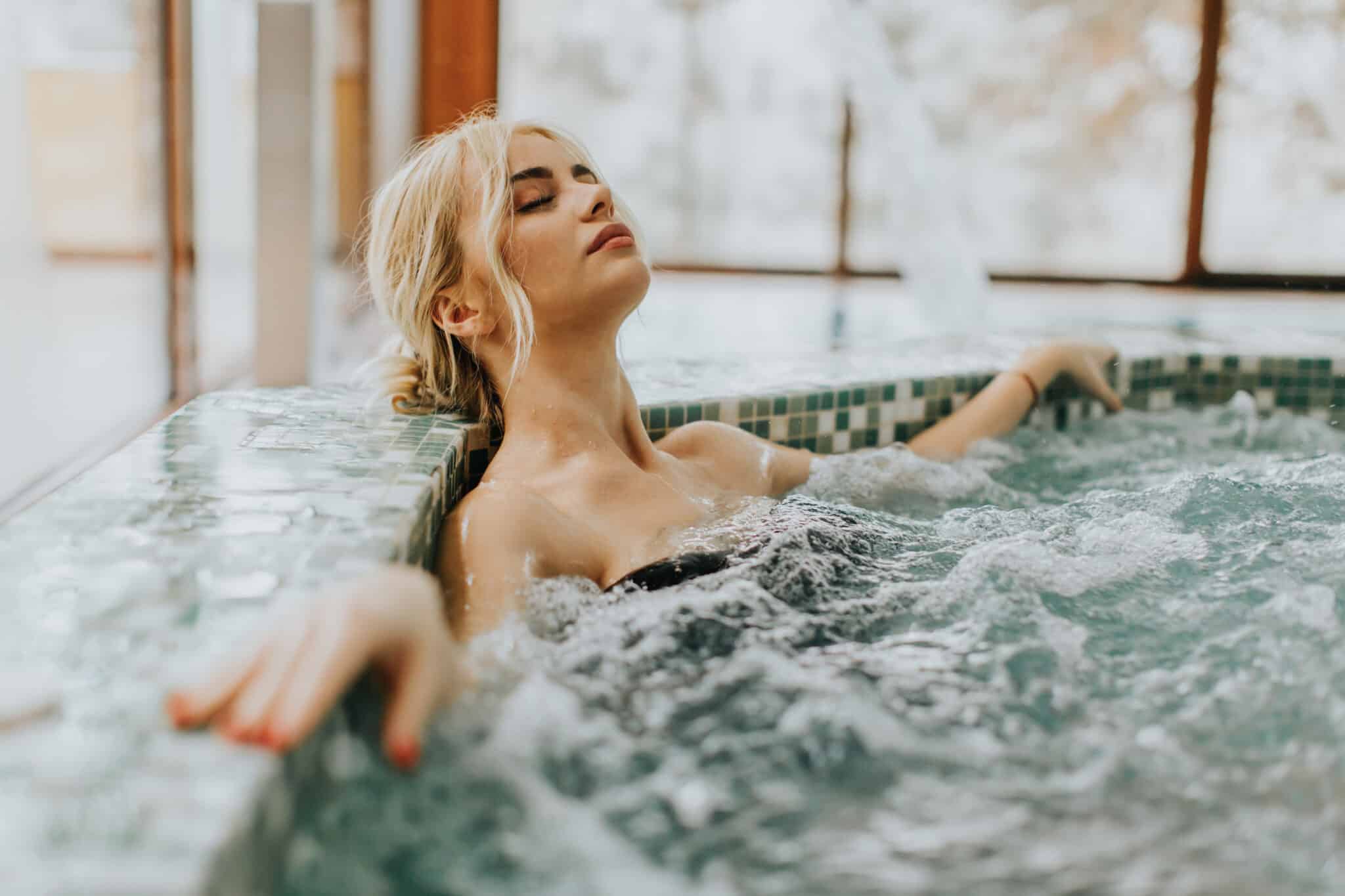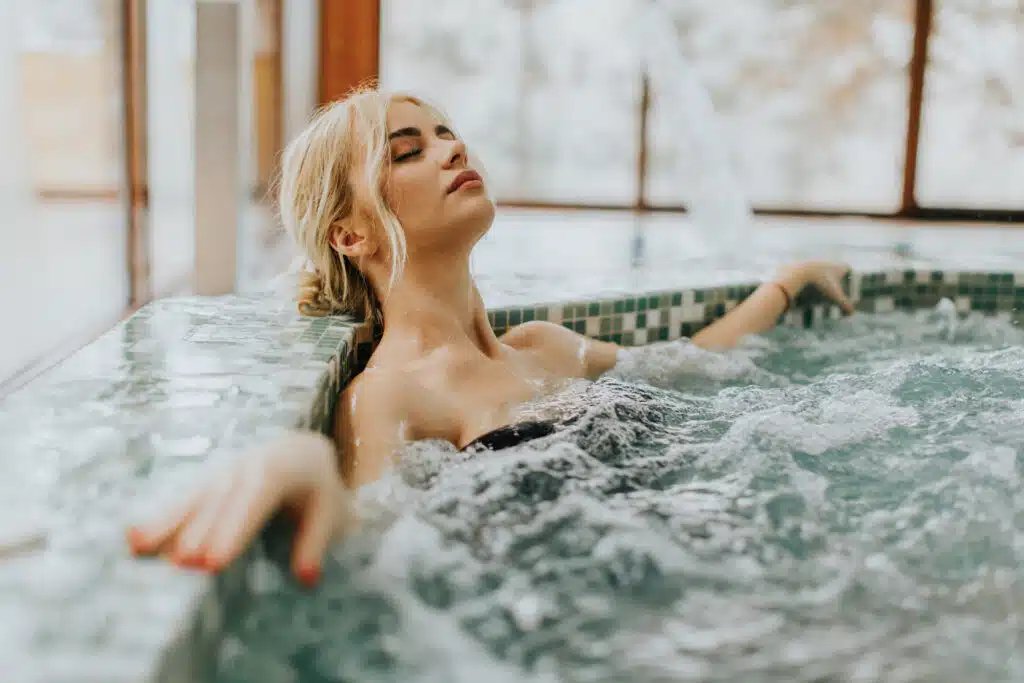 One thing we hope you take away from this article is the importance of careful planning and preparation in building a successful spa business.
Crafting a business plan, picking the right location, and selecting the right tools and systems contribute to creating a solid foundation for your spa.
As you continue to grow and evolve, always keep your client's needs and desires at the heart of everything you do. Remember that your passion, dedication, and attention to detail will be the driving force behind your spa's success.