Starting a new hair salon business can be an exciting endeavor. You will be presented with a critical decision right from the gates: choosing your hair salon name.
Your salon's name will be the first thing your potential customers see and can significantly impact their first impression of your business. The beauty salon industry is highly competitive, so it is imperative to develop a unique and memorable name that reflects your salon brand and sets you apart.
Free appointment scheduling app for hair salons →
In this article, we'll explore some tips and tricks to help you create a standout name for your hair salon that will attract new customers and keep them returning for more. Also, we will give some unique beauty salon name ideas – not so that you copy them, but to serve as an inspiration.
How to create a good hair salon name
Coming up with hair salon name ideas starts with creating your salon brand. Your brand should be able to connect with the customer through its colors, logo, style, and name.
We highly recommend you don't skip this step and learn how to create a strong salon brand first. In this article, we will briefly comment on some of the brand styles a beauty business can have.
If your salon brand has a trendy and modern feel, choose a name that reflects modernity, urbanism, etc. Alternatively, if your salon specializes in classic styles, consider a name that reflects class and timeless beauty. Your salon's name should give potential customers a sense of what they can expect when they visit your salon.
We will review the names of each of these beauty business brand types. For now, one idea that can sum up this entire section of the article is the following:
Who is your ideal client
Your ideal client is the sole idea that should drive your hair studio brand as well as your business name. The best hair salon names and brands convey their ideal client and help the beauty salon stand out.
Suppose your ideal client is labeled modern and urban, and they would likely go for coast haircuts. In that case, there is a chance they wouldn't go anywhere near "The Cowboy Club" barbershop, for example.
In case you also haven't set your business's ideal customer, no problem: we have an article to help you come up with great marketing ideas and create a complete marketing plan for your beauty business. For now, we will assume you've got that covered, and we will discuss how to come up with unique salon names.
Great ideas for new hair salon names
A suitable name depends on your target market, as we already discussed. If connected to your niche, it will create the right impression that your hair salon is the place to go get the best haircut.
There is a plethora of different target markets a new business can set, so we came up with a few examples of niches your beauty parlor might be targeting and suggested some salon business names.
Important note: you should strive to come up with your own ideas for names for your new salon. Avoid copying our suggestions below; they might be cool hair salon names, but other salon owners might also want to use them.
Creative hair salon names
Coming up with creative hair salon names can be a fun and exciting process. You can focus on your specialty: If your salon specializes in a particular service, consider incorporating it into your name.
For example:
Braid Bar;

Color Me Pretty;

The Blowout Lounge;
Chique and classy hair salon names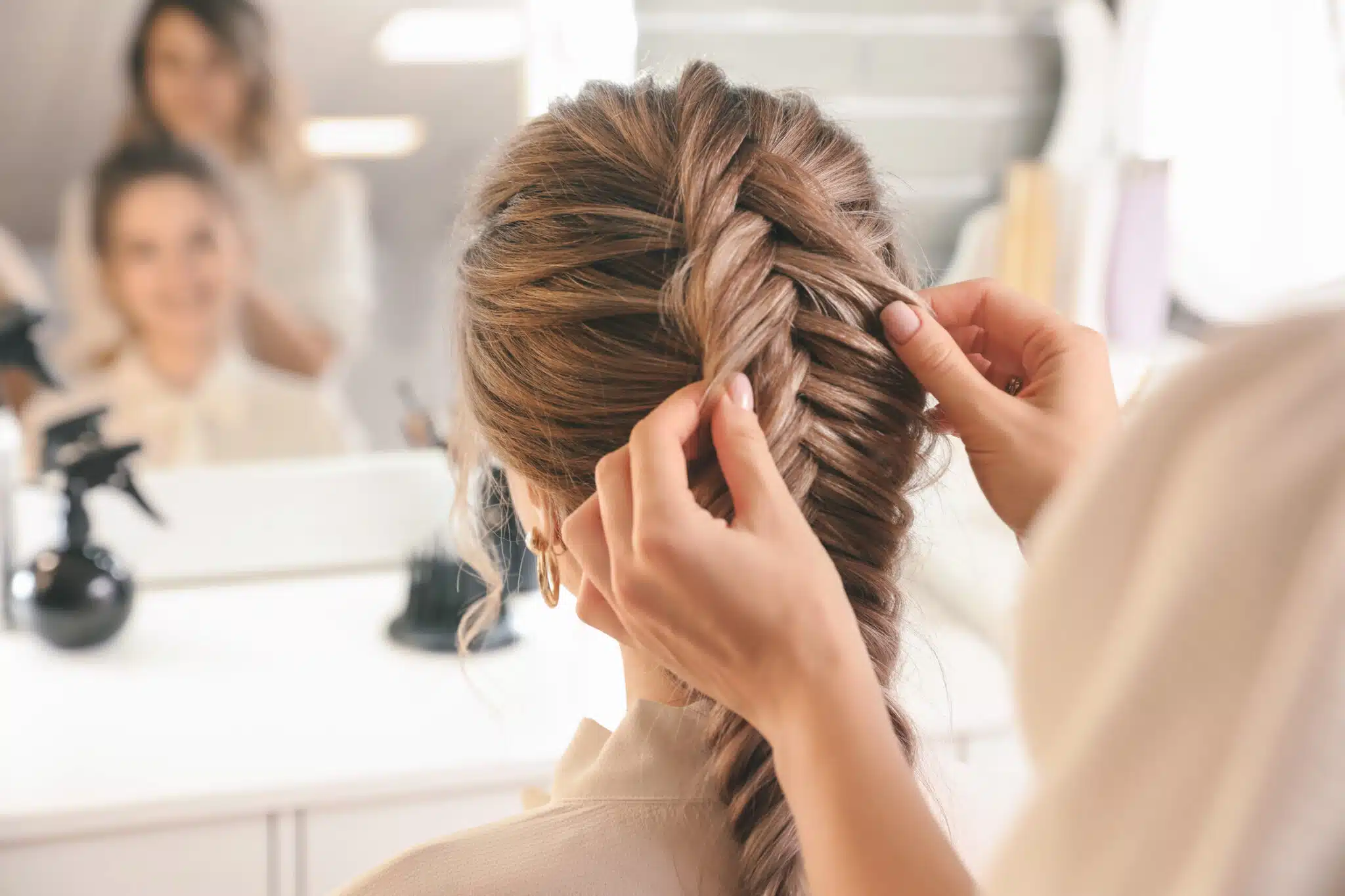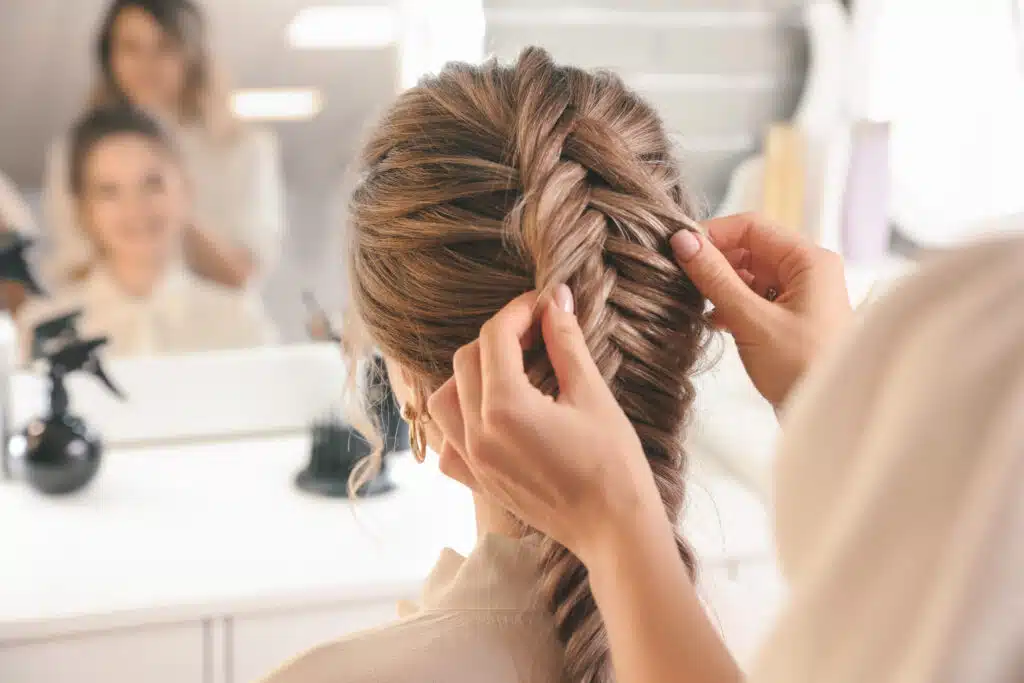 A classy hair salon name will likely involve brand elements of sophistication. This is why a classy salon name might involve words that could be out of our everyday vocabulary and that evoke a sense of luxury, elegance, and refinement. Here are a few examples:
Luminous Locks;

Opulent Strands;

Premier Cuts;
Also, words from a foreign language, especially French or Italian, work really well with classy hair salon names. Examples:
Le Chic;

Enchanté Hair;

La Bellezza;
Catchy hair salon names
Catchy hair salon names go great with the use of Alliteration. Alliteration is a repetition of sounds, typically at the beginning of words, and can create a catchy and memorable name.
For example:
Snip and Style Salon;

Crazy Cuts;

Bombshell Blowout;
A catchy hair salon name can also convey the region where it is located in a particular town. Here are a few examples:
Mane Street;

Eastside Salon;

West Hair Nest;
Thematic and unique hair salon names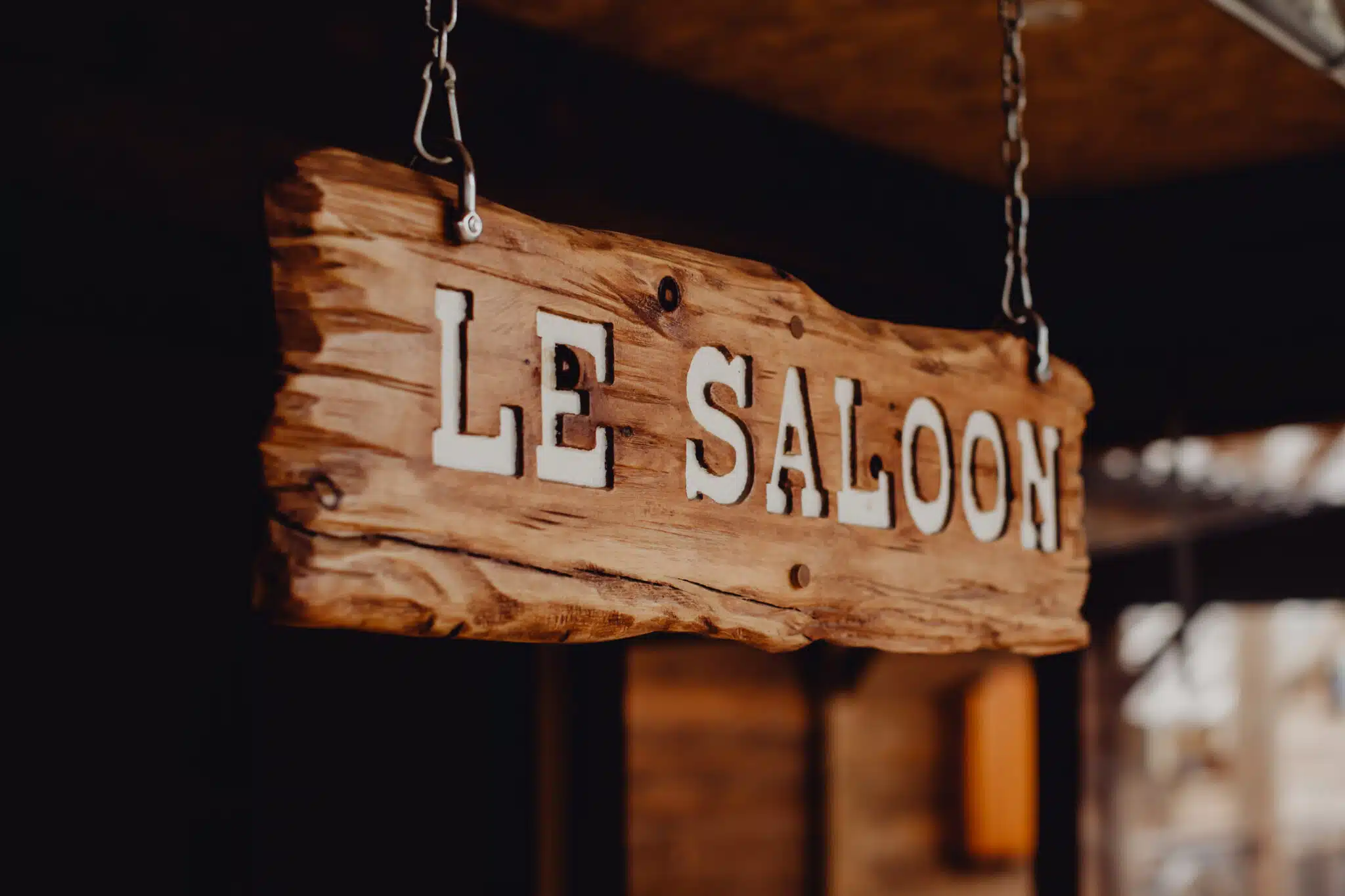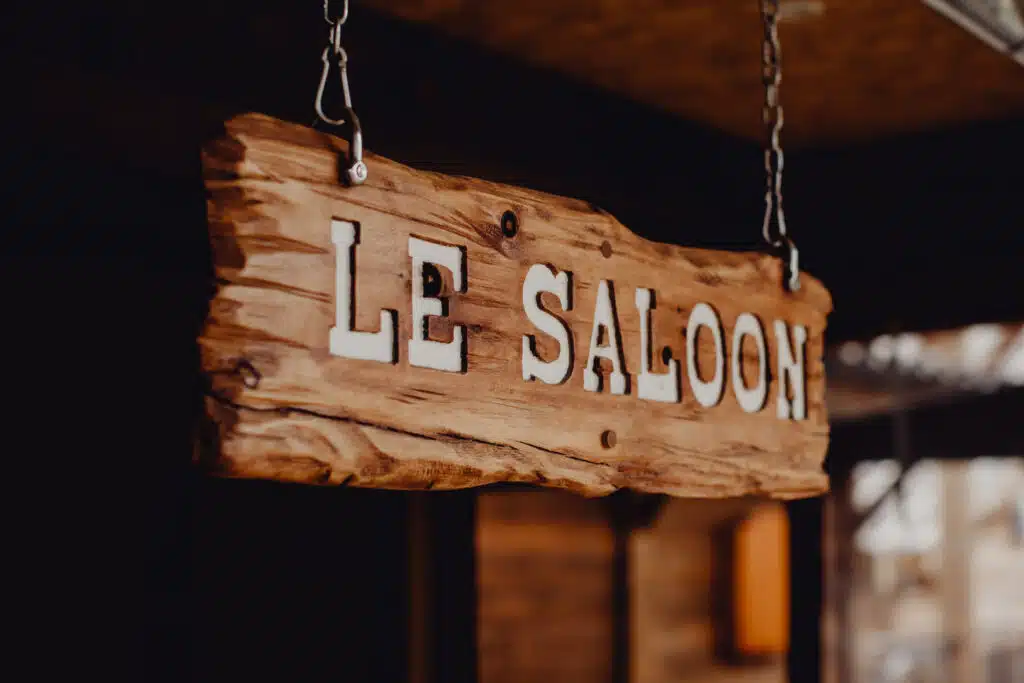 Thematic hair salons have an inherited advantage when developing a hairdressing business name. That is because they are, by default, differentiating from the other salons.
A thematic salon can have hairdressers or barbers dressed in a particular way, offer hair services according to a specific tradition, and have an interior design that communicates a theme, such as the old west, a tropical island, etc.
Here are some ideas for thematic and unique hair salon names:
Hair Odyssey;

The Bohemian Coiffure;

The Modern Mullet;

Mermaid's Locks;

The Rustic Salon.
Trendy hair salon names
Trendy hair salon names can make or break new business owners. On one side, they can attract immediate attention by associating themselves with personalities, recent movie releases, etc.
Thus, if you set your hair salon brand to be trendy, it connects more to the feeling of always being trendy rather than following some specific trend of the moment.
Examples:
Hairstyle Society;

The Blowout Boutique;

Hair Hangout;
Cute hair salon names
A cute hair salon name can create a welcoming and friendly vibe that appeals to a broad range of customers. Cute hair salon names convey traits of beauty and playfulness but also of warmth and friendliness.
Here are a few examples:
Hair BFFs;

Hair Hugs;

Tress Tamer.
Kids' hair salon names can also fall into this category, as "cuteness" and "playfulness" might also imply a warm feeling of infancy.
Some examples of kid's hair salon names are:
The Hair Zoo;

Bubblegum Cuts;

The Happy Hair.
Funny hair salon names
Funny hair salon names typically involve wordplay, puns, or jokes to make customers smile and remember the salon's name.
When coming up with a salon name that strikes fun and joy, just remember that you are probably walking a thin line between playfulness and beauty. At the end of the day, just the name needs to be funny, not your beloved customer's appearance, and your name should strike that balance.
Here are a few examples:
Trim It Like It's Hot;

Hair We Go;

A Cut Above;

Hairway to Heaven;

Split Ends;
Barbershop names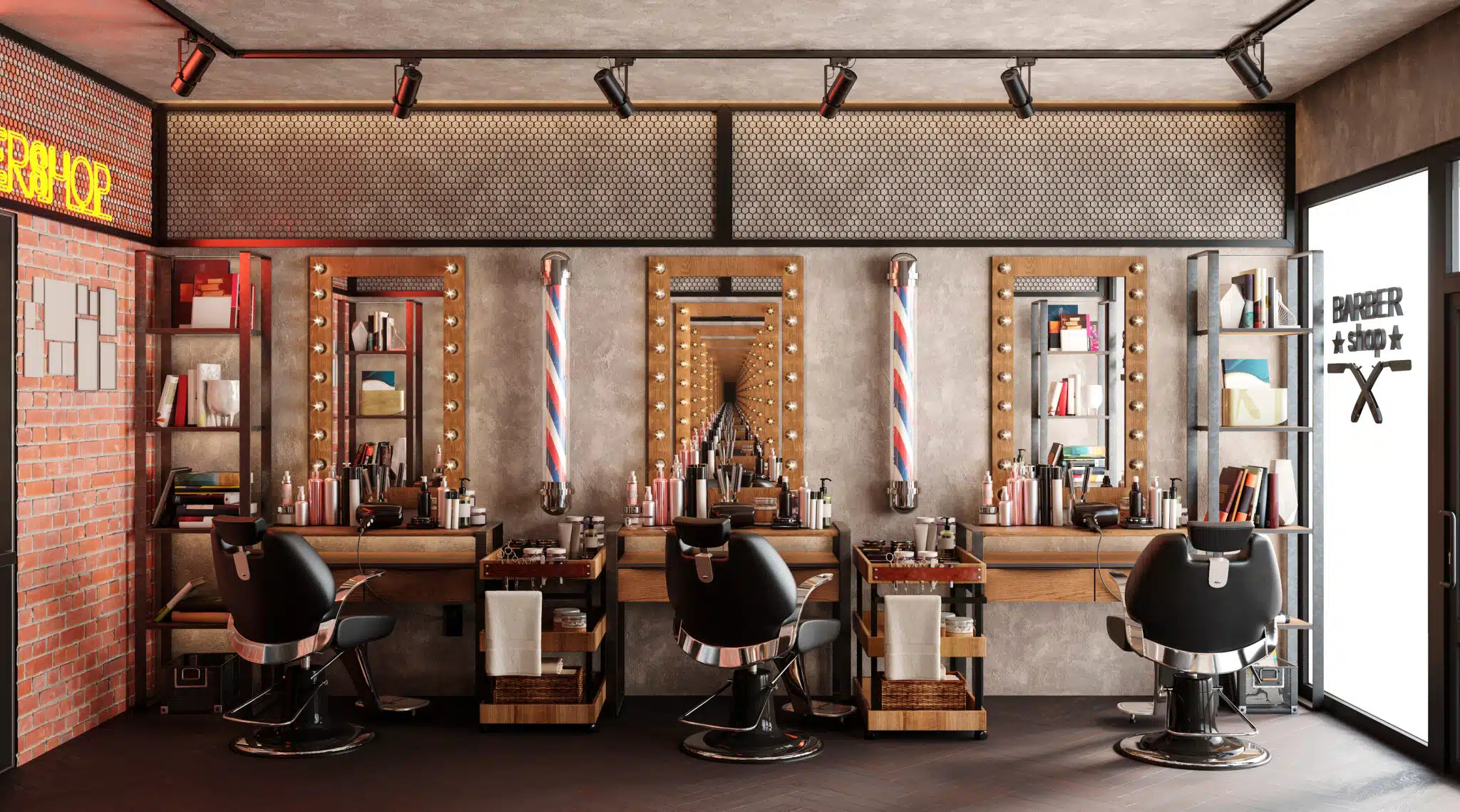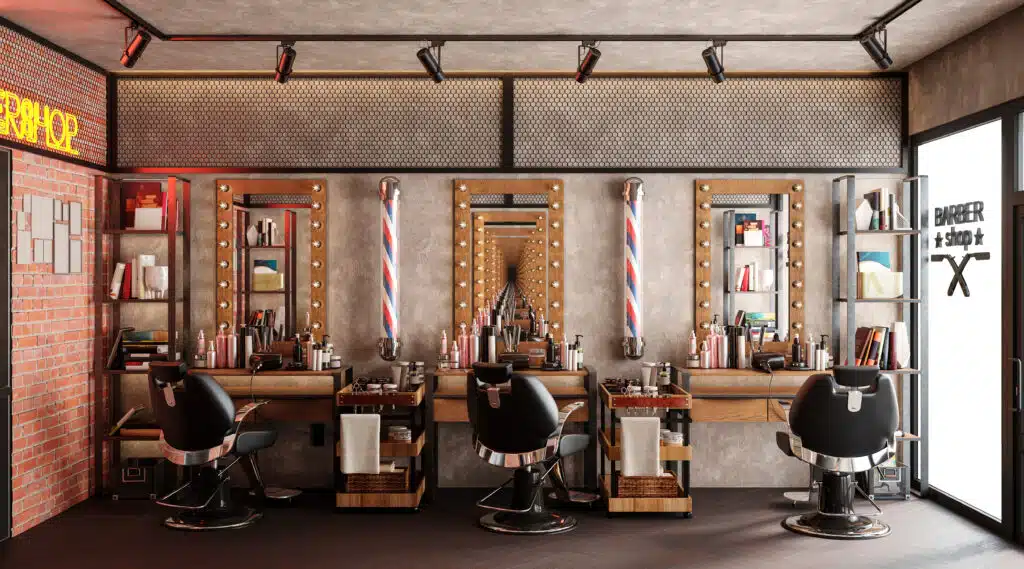 Barbershops are not the usual beauty parlor simply because they are geared toward the masculine audience. Most of the advice on hair salon names so far also applies to barbershops. However, some key ingredients are in the mix for this particular case.
Cool barbershop names should, in general, be simple and easy to remember. Some of the most successful barbershops out there simply use the name of one of the main hairdressers as the salon name as well.
For example:
Brad's Beard;

Alessandro's;

Luke Corner;
If you want your name to be more unique, just remember to avoid using complicated words or long phrases that customers may struggle to recall. Remember that most masculine audiences also look for services related to their beard, not only to their hair.
Here are some examples:
The Chop Shop;

Shaving Artists;

The Blade and the Barber.
Unisex salon names
All in all, unisex salon names should encompass most of the tips we already presented, with just a tiny catch:
Suppose you want a salon name that clearly states your salon is unisex or is open regardless of the client's gender. In that case, you should be inclusive and appeal to a diverse range of customers. Avoid using gendered language or other terms that may alienate potential customers.
Here are some examples:
The Beauty Collective;

Studio C;

Style Street;
Bonus: nail salon names


Last but not least, we decided to include a little bonus, which is nail salon names. Many beauty salons include nail services in their menu, so we thought we would give you some specific ideas for nail salons.
One thing to consider is that nail clients consider their visit to their nail technicians an event similar to a spa visit. Others go to the nail salon on special occasions, such as events, special dates, anniversaries, and birthday parties.
Here are a few name ideas that might work for nail salons as well as beauty parlors that offer nail services as well:
The Perfect 10;

Nailed it;

Polish Spa.
A final word
Choosing the right name for your hair or nail salon is an important step in building a successful business. A catchy and creative name can help you stand out from the competition. In contrast, a descriptive and inclusive name can help potential clients understand what services you offer.
When choosing a name, consider your brand's personality, the type of experience you want to offer your clients, and your salon's location. It's also important to ensure that your name is not offensive or exclusionary. Whether you choose a trendy, classy, funny, or thematic name, make sure it reflects your salon's values and vision.
By choosing the right name, you can build a memorable and recognizable brand that attracts new clients and grows your business.