Hey there, entrepreneur! Are you ready to take charge of your career and start your own small business? As we move into 2023, there's never been a better time to make your mark in the business world.
But with so many options out there, it can be overwhelming to decide on the right business idea for you. That's why we've compiled a list of the best small business ideas for 2023 to help you start your path to success.
There's something for everyone, from local service businesses to online ventures and everything in between. So let's dive in and explore the exciting possibilities for your future as a small business owner!
Three things to consider before starting your own business
Sometimes great business ideas happen to be the most profitable ones. Other times, a lucrative business can be just unfeasible or turn your life upside down.
In order to start your entrepreneurial journey on the right foot, there are a couple of things (three, to be more exact) we need to go through before diving into the best business ideas for 2023.
First, assess your personality.
If you ever had the luck to meet your grandparents, you most likely heard at one point from them how a stable career at a big company was the way to go. On paper, that sounds just about right: nice salary, stability, and predictable growth paths.
In reality, we know it just doesn't work like that. I am saying this right out of the bat, so you take all the pieces of advice I will place in this article with a grain of salt. In other words, the first thing you should do before starting a business is to assess your own personality and understand what type of small businesses suit your character the most.
A great tool to get to know your personality better is the available at www.16personalities.com . This test derives from Jung's personality theory and gives a great idea of whether you are more extroverted or introverted, analytical or creative, etc.
Let's say you come out with results that indicate an extroverted, creative, and open-minded personality; chances are a small business idea that requires you to stay behind closed doors won't be the best one.
Second, assess your financial situation.
Taking a hard close look at the initial investment needed to get your business off the ground is the second most important Assessment you can do.
Some of the business ideas we present in the list will not be achievable for many entrepreneurs. Luckily, the most profitable business ideas I will present here don't require a deep pocket to kick off (some require none.)
Most successful small businesses have rock-solid personal and business finances, avoid debt and conduct impeccable budgeting.
Don't skip this step on your way to becoming an entrepreneur.
Last, assess the current market changes
To say we live in an ever-changing world is a ridiculous understatement. Change is the only constant nowadays, and that is no different with business.
In the past, we would need to keep an eye wide open to follow industry trends, local competition changes, business cycles, and more. This is not to say that we don't need to constantly track the market – that is imperative for all small business owners.
However, some of the changes that are upon us are of an order of magnitude that we haven't witnessed before. I am talking AI, machine learning, robotics, and more. A drone delivering your online purchases was something straight out of a Jetsons scene; now, that is more than tangible.
All businesses will be impacted by current technological shifts, and our list of profitable business ideas for 2023 takes them into account.
That being said, these are the four main fields that are likely to see continuous growth in the years to come:
Local service businesses;
Health and wellness
Online business;
Food and beverage.
Let's get it started.
1 – Local service business ideas
Local service businesses have always been popular among entrepreneurs, and with the pandemic driving people to stay closer to home, they are more in demand than ever. Here are three local service business ideas that have great potential for success in 2023:
Beauty and hair salon
A beauty and hair salon is a great business idea for someone with a passion for beauty and styling. With the rise of social media, more people are interested in looking their best and staying up-to-date with the latest beauty trends. Starting a beauty and hair salon can be a rewarding and lucrative venture.
Best appointment scheduling system for hair salons →
To make your salon stand out from the competition, consider offering specialized services such as hair extensions, eyelash extensions, or nail art. Also, don't forget to create a welcoming and relaxing environment, as this can be a deciding factor for customers choosing your salon over others.
One of the main advantages of starting a beauty and hair salon is that you can start small and gradually grow your business as you gain more clients. However, keep in mind that this business requires a certain level of expertise and investment in quality equipment and products.
Massage therapy center
Another local service business idea that has been growing in popularity in recent years is a massage therapy center. With more people looking for natural ways to relieve stress and pain, a massage therapy center can provide a valuable service to your community.
To start a massage therapy center, you will need to obtain the necessary certifications and licenses and invest in quality equipment such as massage tables and oils. Consider different types of massages, such as deep tissue or aromatherapy, to cater to different needs and preferences.
One advantage of starting a massage therapy center is that it requires less space than other local service businesses and can be started with a relatively small investment. However, keep in mind that this is a physically demanding business that requires a certain level of expertise and training.
Dog walking business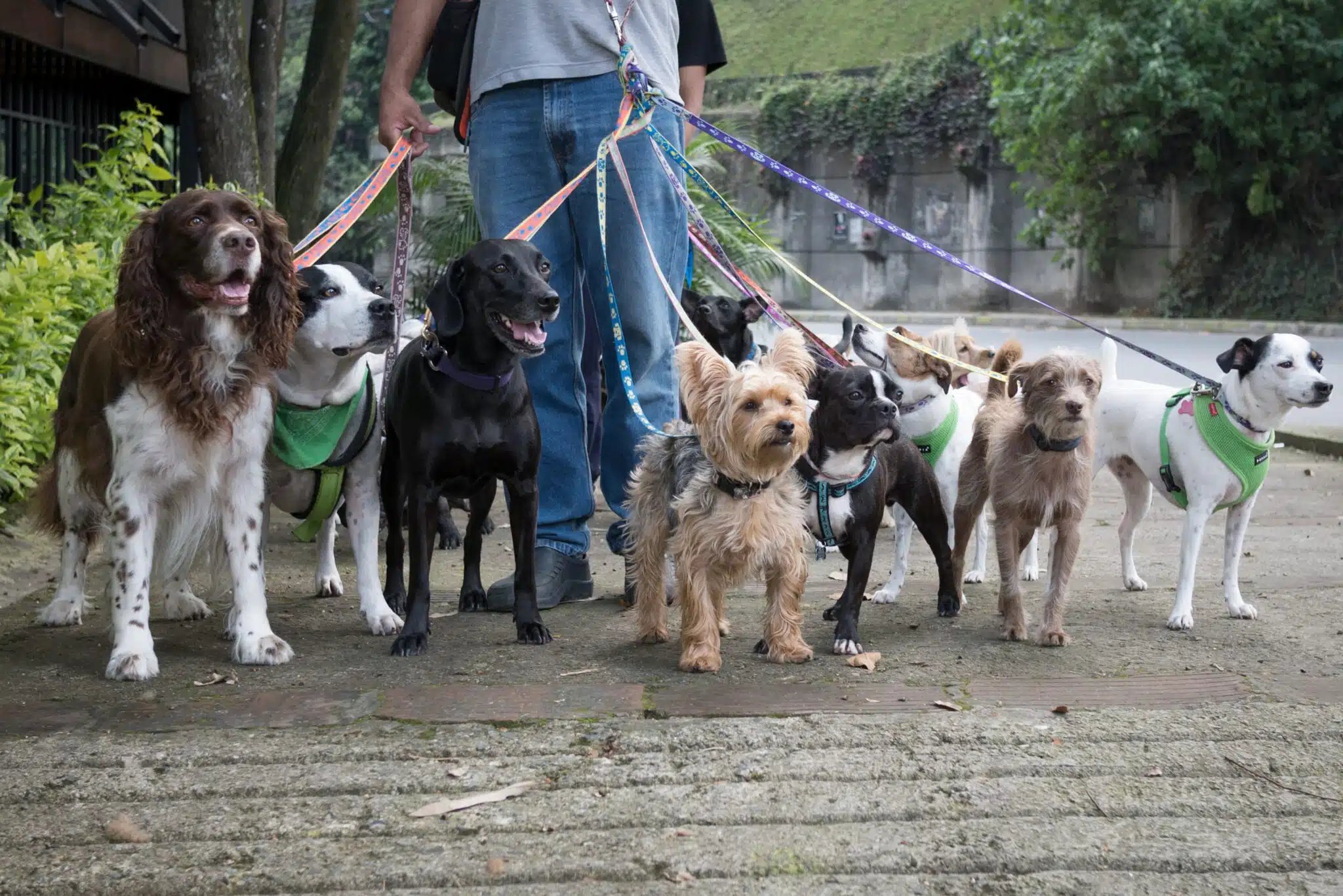 A dog walking business can be a great idea for animal lovers who enjoy being outdoors and staying active. With more and more people working long hours, there is a growing demand for reliable and trustworthy dog walkers.
Starting a dog walking business requires minimal investment and can be easily run from home. It is a small business opportunity that can become a side hustle to make extra money and work your own hours, or Consider factors such as the number of dogs you can handle, the distance you're willing to travel, and the rates you will charge.
To be successful in this business, you need to be comfortable around dogs of all sizes and breeds, have good communication skills – especially with pet owners – and be able to manage your time effectively. Additionally, you'll need to ensure you have appropriate insurance and licensing to protect yourself and your clients.
2- Health and wellness
In recent years, the health and wellness industry has been experiencing significant growth. With people becoming more health-conscious, the demand for products and services that promote physical and mental well-being is increasing. Here are three health and wellness business ideas that are worth considering for 2023:
Home healthcare services
Home healthcare services are becoming increasingly popular, particularly among the elderly and those with chronic illnesses. These services provide personalized care and support in the comfort of the client's home, eliminating the need for hospitalization or nursing home care.
Starting a home healthcare business requires certification, licensing, and a team of qualified healthcare professionals such as registered nurses, physical therapists, and occupational therapists. It's also essential to invest in quality equipment and software to manage patient records and scheduling.
As the demand for home healthcare services continues to grow, there is a significant opportunity for entrepreneurs to start successful businesses. However, it's important to keep in mind that the industry is heavily regulated, and maintaining compliance with regulations can be challenging.
Wellness retreats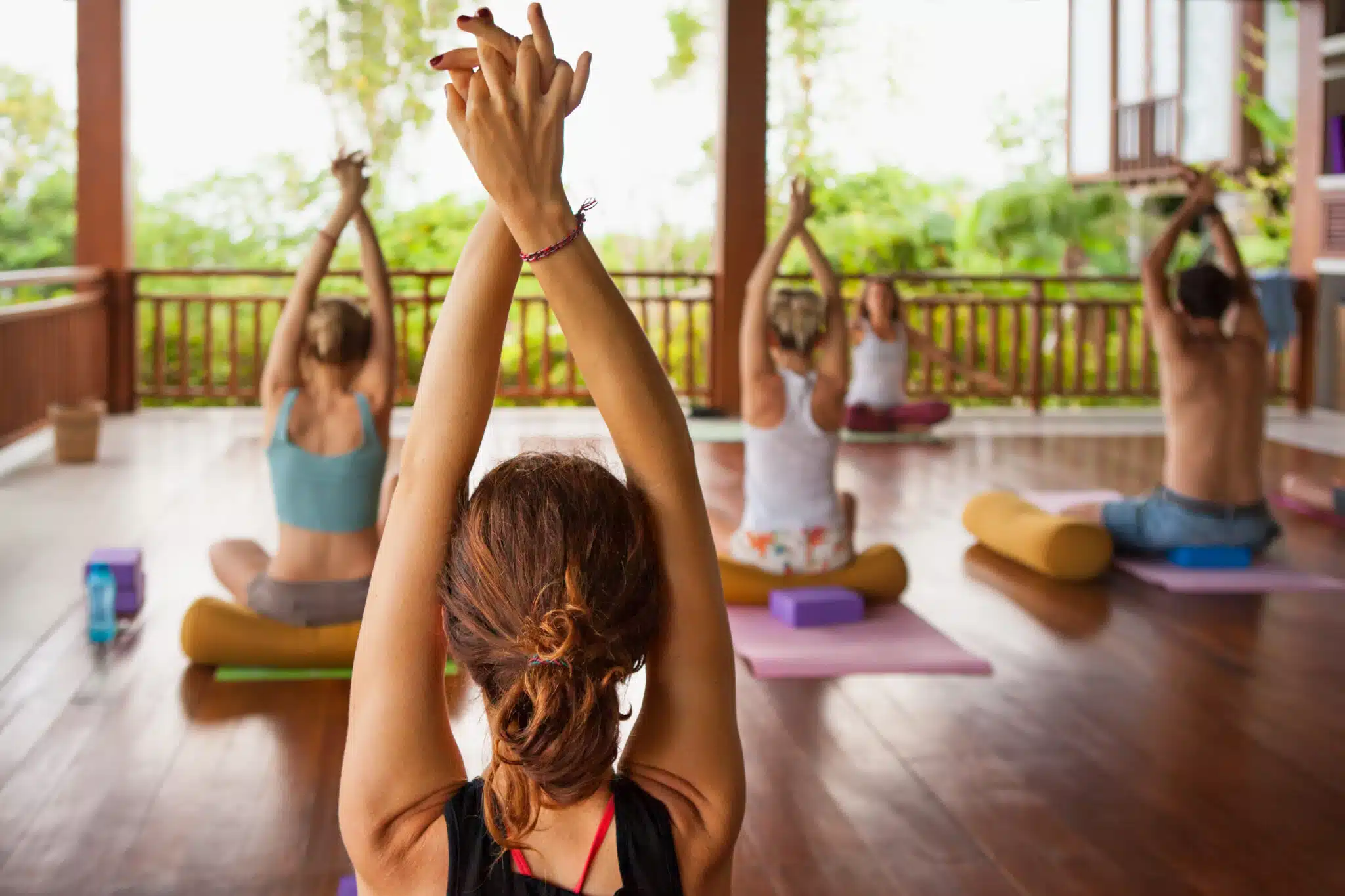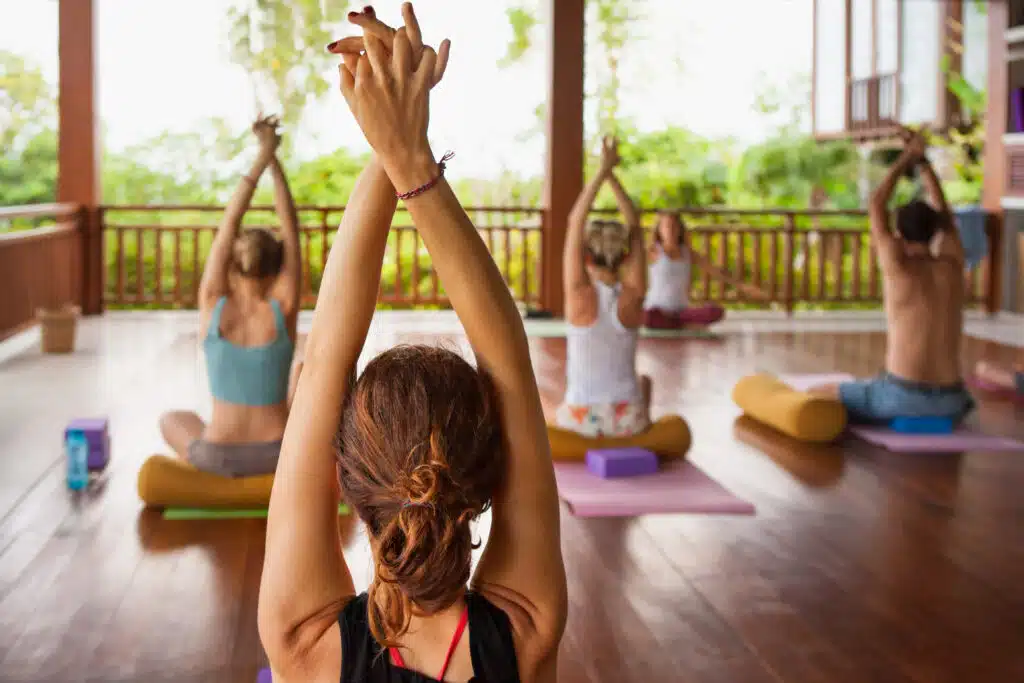 Wellness retreats provide individuals with an opportunity to escape their busy lives and focus on their physical and mental well-being. These retreats offer a range of activities, such as yoga, meditation, spa treatments, and healthy meals.
To start a wellness retreat business, you need to identify a suitable location that offers natural beauty, peace, and tranquility. You also need to invest in quality amenities such as comfortable accommodation, yoga mats, meditation cushions, and healthy meal options.
One of the advantages of starting a wellness retreat business is the potential for high-profit margins. However, it's important to note that this business requires a significant upfront investment, and there are a lot of logistics involved in organizing retreats.
Virtual fitness studio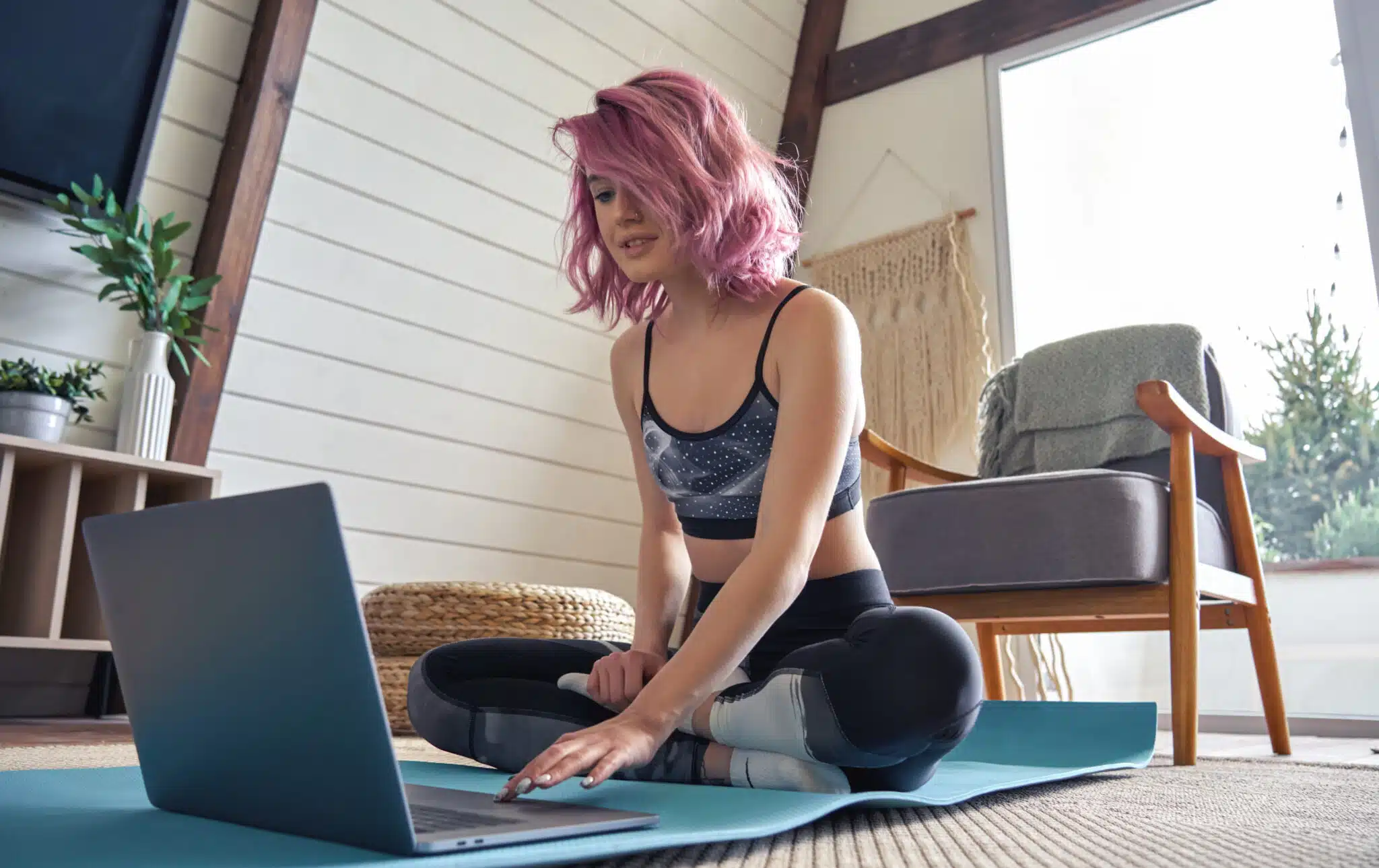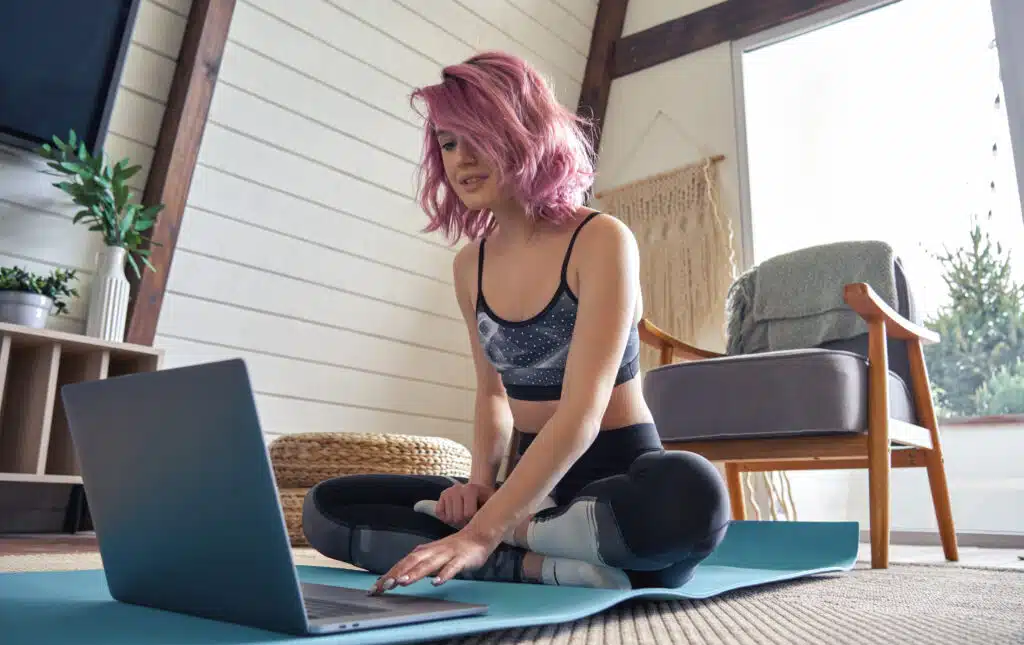 With people becoming more health-conscious, virtual fitness studios are becoming increasingly popular. These studios offer a range of virtual fitness classes, such as yoga, Pilates, and high-intensity interval training.
Starting a virtual fitness studio requires minimal investment, as you can use existing online platforms such as Zoom or Skype to conduct your classes. However, it's important to invest in quality equipment such as cameras, microphones, and lighting to provide your clients with a high-quality virtual experience.
To be successful in this business, you need to have a passion for fitness and a strong online presence. It's also essential to offer a range of classes to cater to different fitness levels and preferences.
One of the main advantages of starting a virtual fitness studio is the ability to reach a global audience, providing you with nearly unlimited growth potential.
3- Online business ideas
The digital age has opened up endless opportunities for entrepreneurs to start and grow their businesses online. Here are three potentially successful business ideas for digital work that have great potential in 2023:
Online courses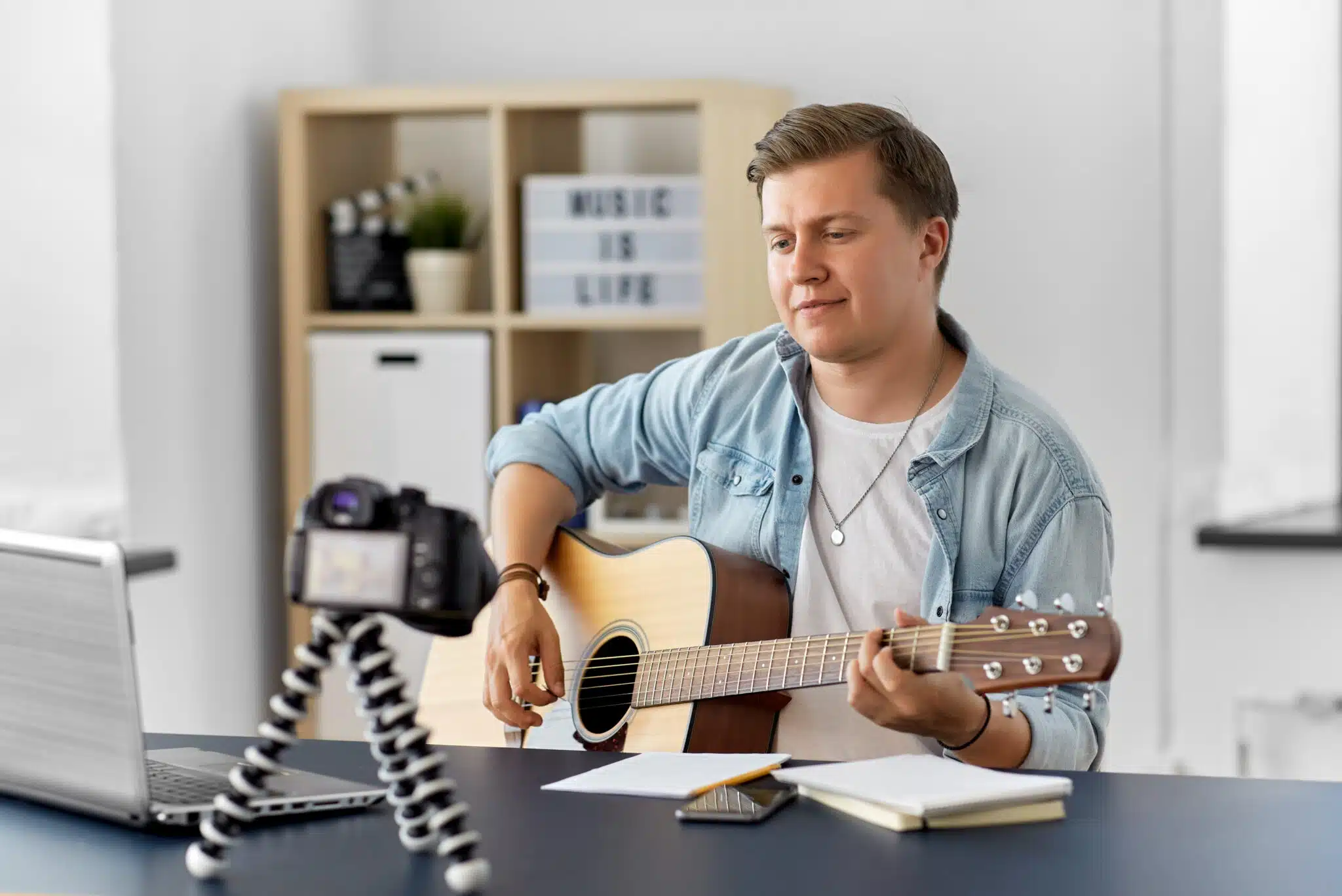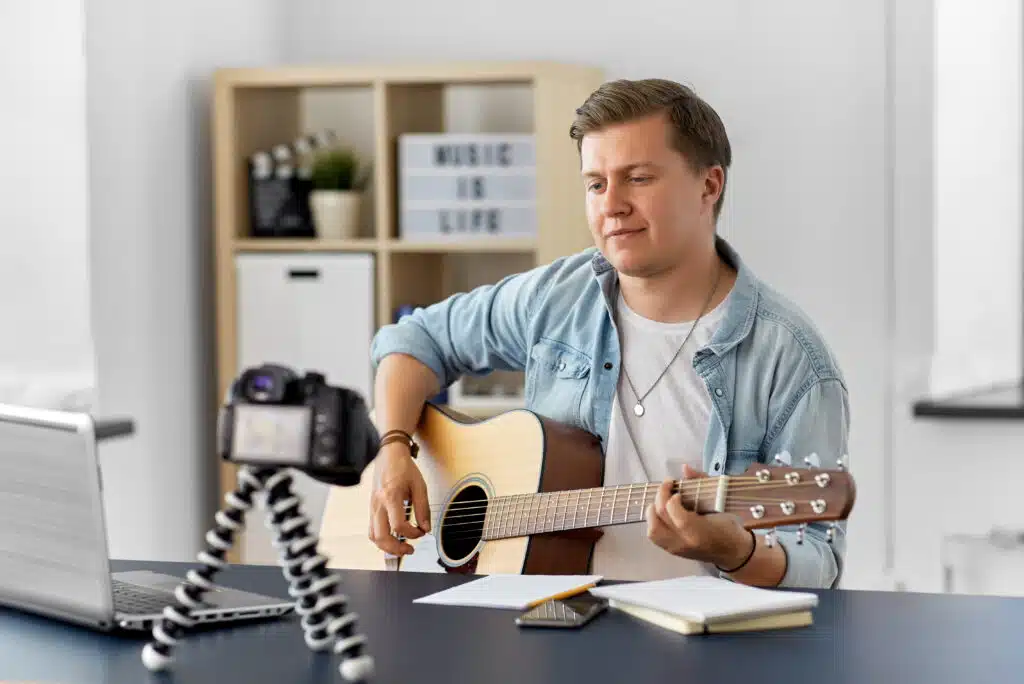 Online education has exploded in popularity over the last decade and is now a multi-billion dollar industry. With more and more people looking to upskill and gain knowledge in various fields, starting an online education business can be a lucrative venture.
To get started with an online education business, you need to identify a niche or subject area in which you have expertise. Then, you can create a course or a series of courses around that topic and offer them on a platform such as Udemy or Skillshare. Alternatively, if you have your own audience, you can promote your courses directly to your followers on Teachable.
E-commerce
E-commerce has revolutionized the way we shop, and it's no surprise that it's one of the most popular online business ideas. With more and more people preferring to shop online, starting an e-commerce store can be a profitable venture.
To start an e-commerce store, you need to identify a product or a range of products that you want to sell. Then, you can set up an online store using platforms such as Shopify, WooCommerce, or Magento.
One advantage of e-commerce is that it allows you to reach a global audience and sell products 24/7, making it easier to generate revenue. Additionally, you can start small and gradually scale up your business as you gain more customers.
Digital marketing services
Digital marketing has become an essential aspect of every business, and it's no surprise that digital marketing services are in high demand. Starting a digital marketing agency can be a profitable venture if you have expertise in areas such as SEO, email marketing, and managing clients' social media platforms.
To start a business as a digital marketing agency, you need to identify your niche and the services you will offer. Then, you can create a website and start marketing your services to potential clients.
Alternatively, you can go freelancing and provide services directly to companies. You can start a freelance writing business, be a freelance social media manager, become a virtual assistant, or even a small consulting business.
As long as there is a need to sell something, providing digital marketing services will remain a good business idea. It is a business model that will definitely stand the test of time.
4- Food and beverage
Next on our list of business ideas is the food and beverage niche.
The food and beverage industry is always evolving, with new trends and tastes emerging all the time. Here are three food and beverage business ideas that are popular in 2023:
Organic meal service delivery
People are becoming increasingly conscious about the food they eat and the impact it has on their health and the environment. As a result, organic meal delivery services have become very popular.
Starting an organic meal service delivery business involves preparing healthy and organic meals and delivering them to customers' homes or offices. This business idea requires a passion for cooking, knowledge about nutrition, and a commitment to using high-quality, organic ingredients.
To make your business stand out, consider offering specialized diets, such as vegetarian or gluten-free, and creating a diverse menu with a variety of dishes. Additionally, ensure that your delivery service is reliable and efficient, as this is key to customer satisfaction.
Local organic farming
With the increased demand for organic food, starting a local organic farming business can be a profitable venture. This business involves growing fruits, vegetables, and other crops without the use of synthetic fertilizers or pesticides.
To start a local organic farming business, you will need to have land, seeds, equipment, and knowledge about organic farming practices. Additionally, you'll need to identify your target market and find ways to sell your products, such as through farmers' markets, online marketplaces, or direct-to restaurants and grocery stores.
One advantage of this business idea is that it allows you to contribute to your community's health and well-being by providing fresh, healthy, and sustainable food. Additionally, you'll have the satisfaction of knowing that you're making a positive impact on the environment.
Food truck business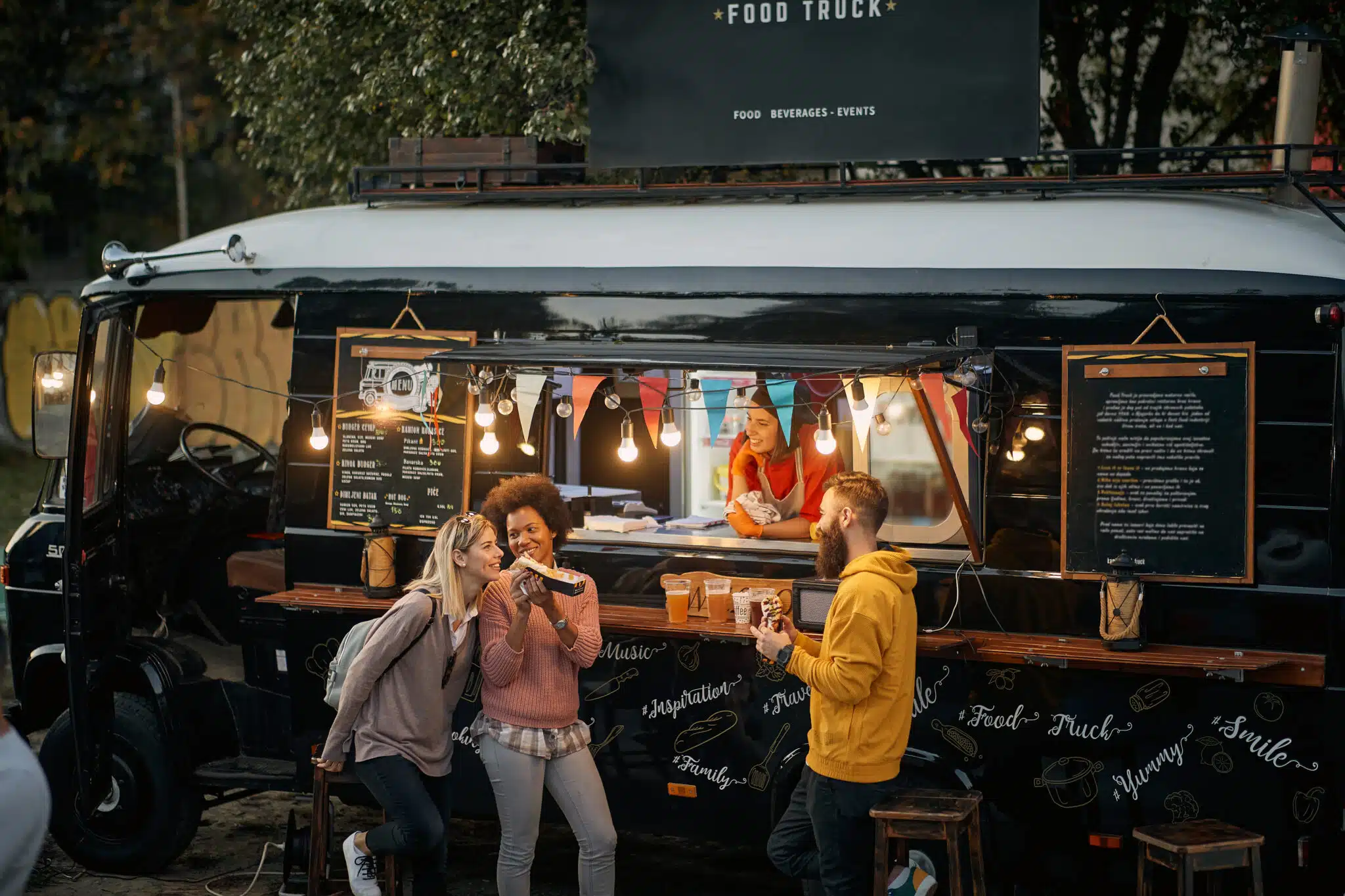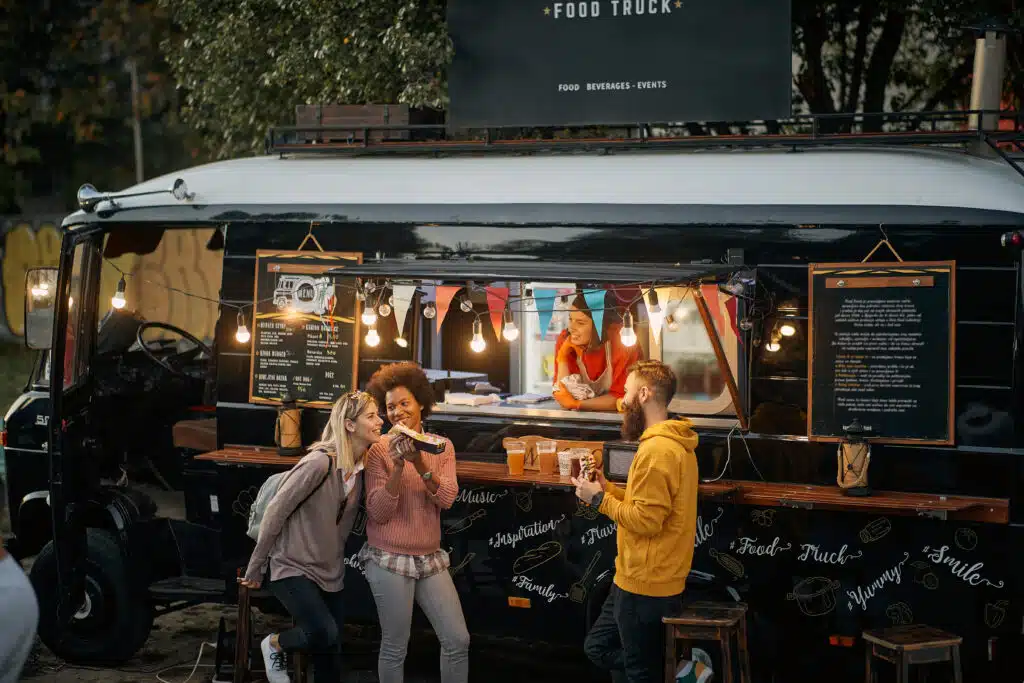 Food trucks have become increasingly popular in recent years, and for a good reason. They offer customers a unique and convenient dining experience and allow entrepreneurs to start a food business with lower startup costs.
Starting a food truck business involves finding the right location, obtaining the necessary permits and licenses, and designing a menu that appeals to your target market. You'll also need to invest in a food truck, which can range from a small trailer to a full-sized mobile kitchen.
One advantage of this business idea is the flexibility it provides. You can move your food truck to different locations to reach a wider customer base, and you can also experiment with different menus and food styles to keep your customers coming back for more.
However, keep in mind that a food truck business can be challenging, as it involves long hours, unpredictable weather, and the need to constantly adapt to changing trends and tastes. Additionally, you'll need to ensure that your food truck meets health and safety regulations and that you have appropriate insurance and licensing.
A final advice
Starting a business can be a challenging and rewarding experience, but it's important to remember that success doesn't come overnight. It takes hard work, dedication, and a willingness to learn from your mistakes. Before launching your business, make sure to conduct thorough research, create a solid business plan, and have a clear understanding of your target audience and competition.
In addition, keep in mind that the business world is constantly changing, and staying up-to-date with the latest trends and technologies is crucial for staying ahead of the game. Consider attending industry conferences, networking with other entrepreneurs, and investing in continuing education to keep your skills sharp and your business thriving.
Finally, don't be afraid to ask for help when you need it. Starting a business can be overwhelming, and there's no shame in seeking advice from mentors, peers, or professional services. Remember that entrepreneurship is a journey, not a destination and that every obstacle and setback is an opportunity for growth and learning.
Good luck on your business journey!